Selectric Typewriter Museum
My 55 Chevy
Here's my hot rod...a 55 Chevy Belair Hardtop. It's powered by a 6-71 blown LS-7 454. Paint is original two tone colors, Shoreline Beige over Gypsy Red.
Here's the mill.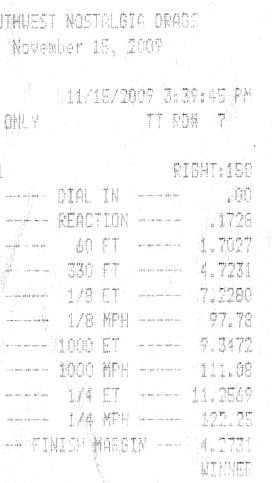 And a timeslip (#158), at Speedworld Dragstrip north of Phoenix.
I took the car on a few trips across the country, including the Hot Rod Power Tour in 1997 and 2004, and Drag Week in 2011.
Here's a "before" picture. This was Summer 1995.
Most of the way through building the car, there was less than a week to go before it hit the road in Spring 1996.
The spiffy mid 60s Delco electronic voltage regulator I installed on my Chevy