My 55 Chevy - Build, Part II - 1997ish
I found a bunch of pics from 1997 that show the metamorphosis into the two tone beauty it is today...first a jump back in time to 1990, when I built the blower motor for the truck.
ahhh....lotsa goodness for $2700 from the local chevy dealer back in 1989.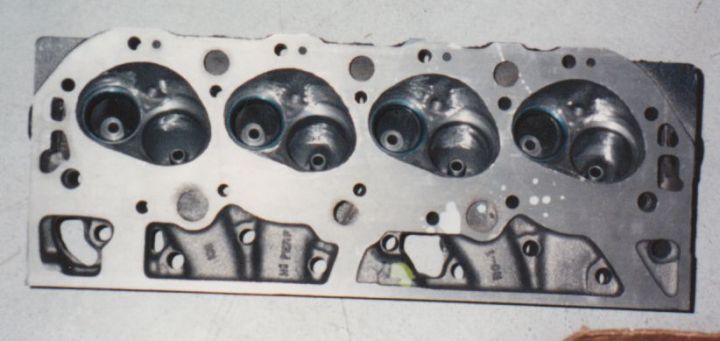 Ready to go in. I guess I'm missing some pics here, I probably have them stuck away somewhere...anyways, it was a crate LS-7, which was a nasty high compression, solid lifter engine. I pulled it apart, put in some TRW blower pistons with 7.5 compression, had it balanced, did some mild porting on the heads, and stabbed in a relatively mild hydraulic cam.
Fast forward to 1997, I decided to go on the power tour, and decided I needed to do a lot of stuff to the car. A new dragstrip was about to open in Tucson, so I added a roll bar (ever the optimist).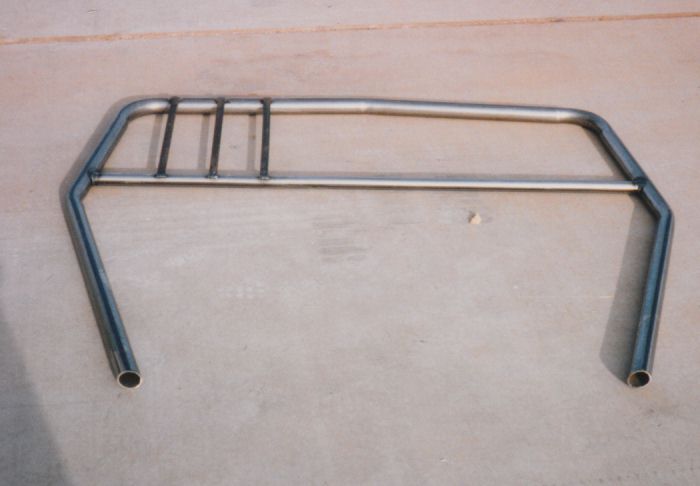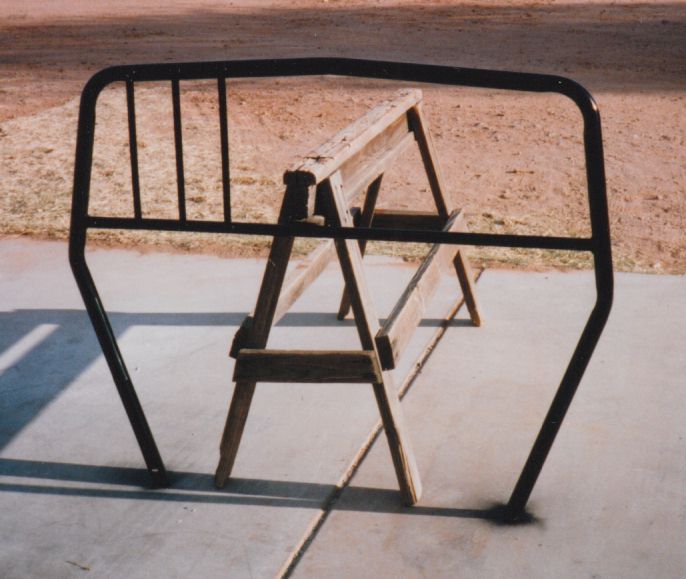 I decided now would be a good time to fix that pesky quarter panel. I used the cheezy replacement panels to mark the cut line on the car.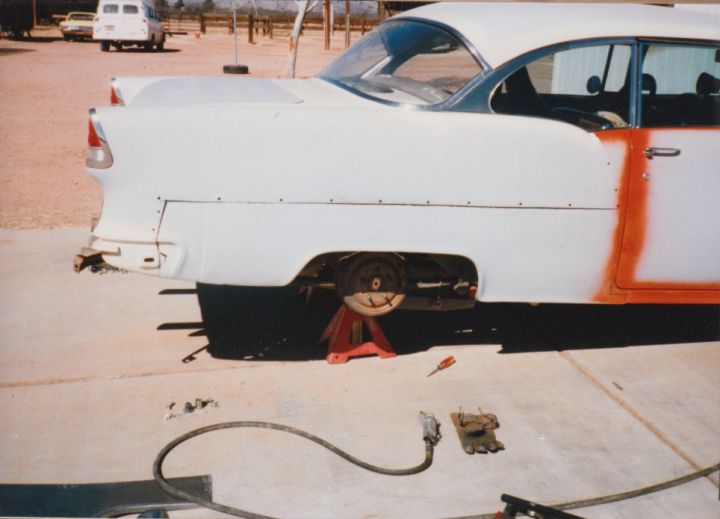 Started cutting....
wow, where'd my fender go?
fitting the front half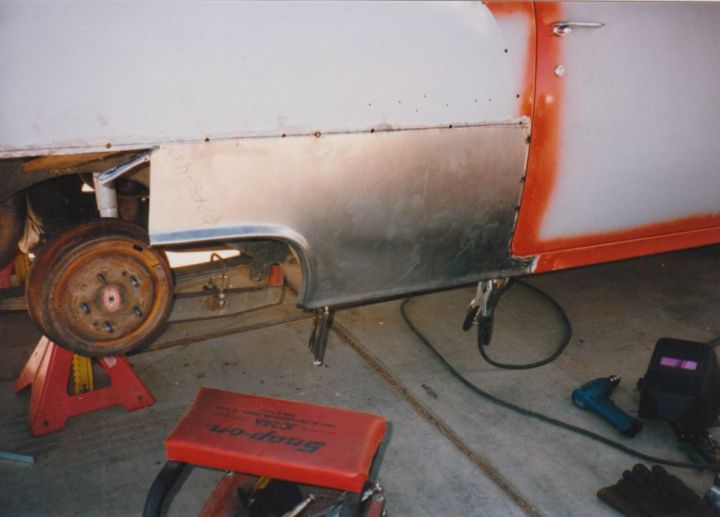 and the back half
weld some more
I think that's how I left it under the bondo....amazing still can't see the seam after all these years...being in primer....
looks ok from the back....
Time to sling some mud.
Did some more bodywork on that Pontiac door, too
Now would be a good time to pull the the trans and freshen it up
and third member to swap in some 2.75 gears.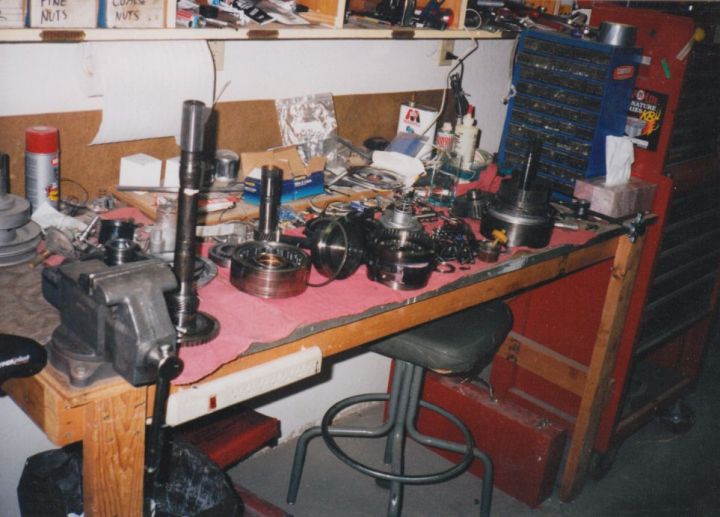 the infamous TH400 guts shot
I also decided to get rid of the electric fans and put in a clutch fan and shroud.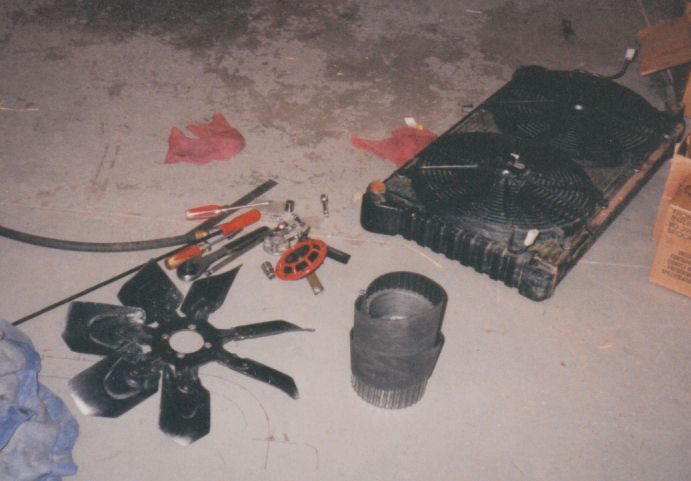 THe old setup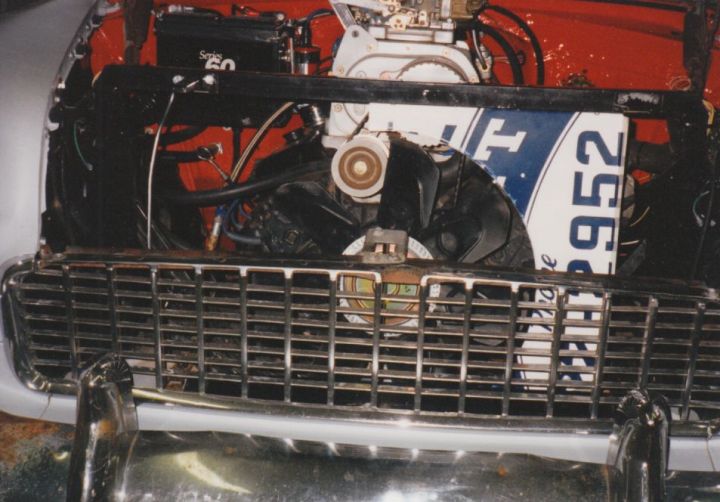 The new setup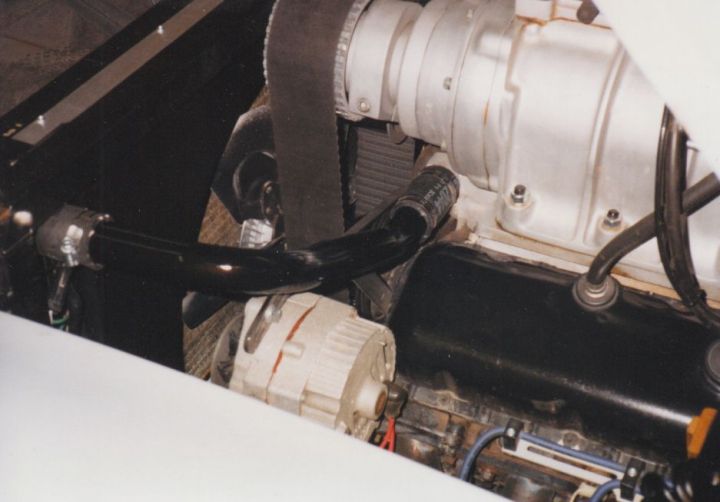 I made a steel upper radiator hose while I was at it.
I worked on the hood, lining the hole with some 1/2" angle iron to clean it up and reinforce it.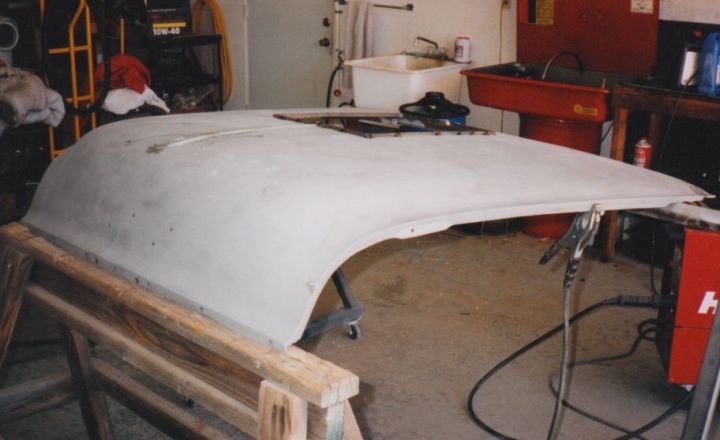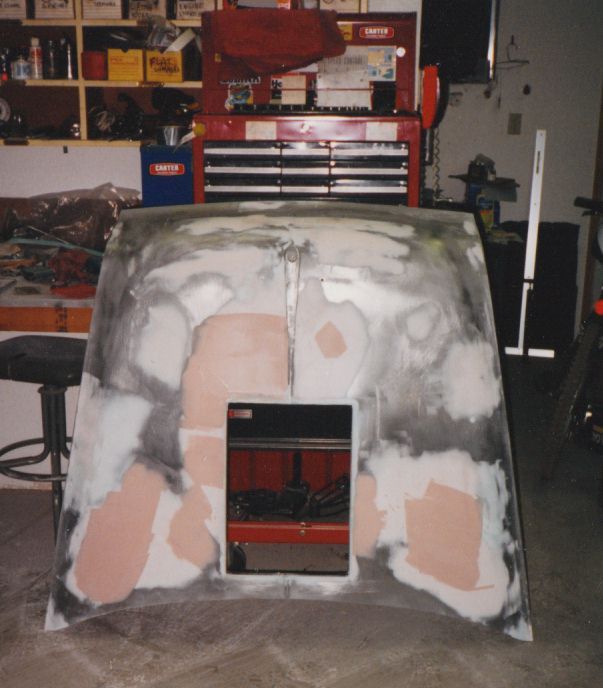 Wow, it looks good! maybe I'll put on some two-tone primer, just to liven things up.
Here it is with it's new paint.
The colors just kind of happened. The car was originally Shoreline Beige and Gypsy Red, the red was mostly red-orange tint. So I had the paint guy dump some red orange tint into buff colored Uro primer...this is what came out....
Put back together, ready for a long trip! Less than a week later I was on my way to LA, then to Detroit. The bodywork/paint part of this project took about a week.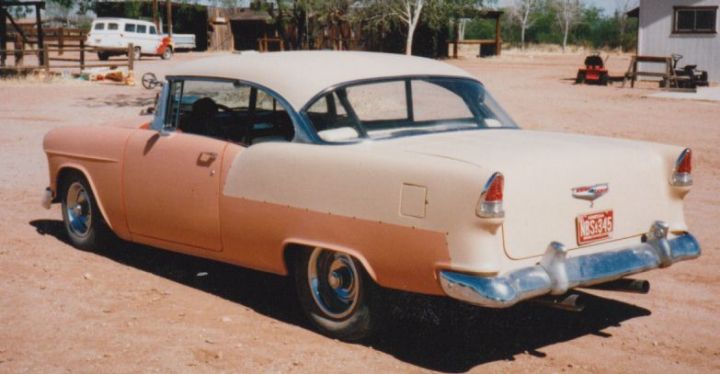 After paint, before trim. I also got the seats reupholstered while the car was apart, but the rest of the interior didn't get done for another year.
Guys in Mt Clemens, MI signing the trunk.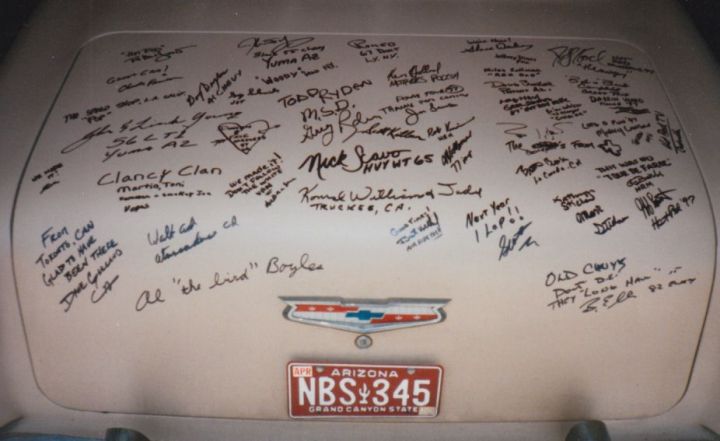 click the pic for a high resolution version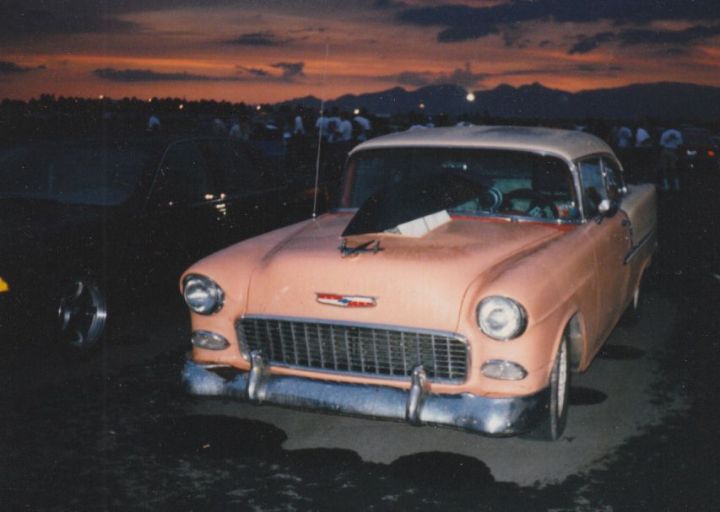 At the dragstrip later that summer...it rained....I had no air filters on it...