My 55 Chevy - Paint - August-October 2010
After 13 years in two tone primer, it's time for a makeover. First thing is to take off all the shiny trim. Ok, most of the shiny trim. I had painted around all the openings when I bulit the car, so I didn't need to remove the trim aroun dthe windows.
After stripping the parts off, I gave the car good scrubbing with soapy water.
Then I started sanding.
More sanding, and apply filler to the really low spots.
Making bondo dust. Lots of dust.
I removed the hood to work on it, and paint it separately.
Ready for another coat of primer.
I left out a few steps, I ended up priming some parts of the car a couple times, where it needed lots of bodywork.
Just about done.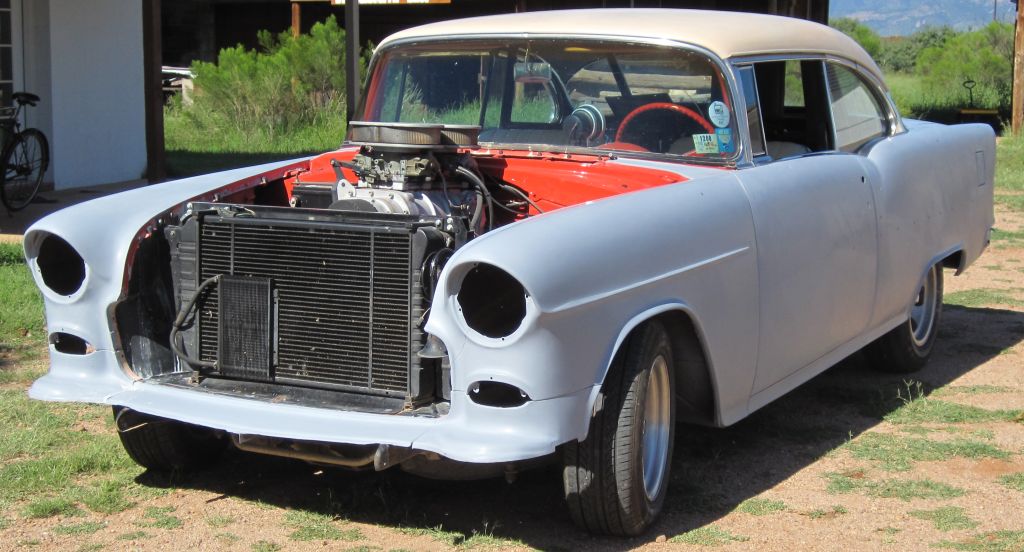 Ready to head to my frind's shop for some color.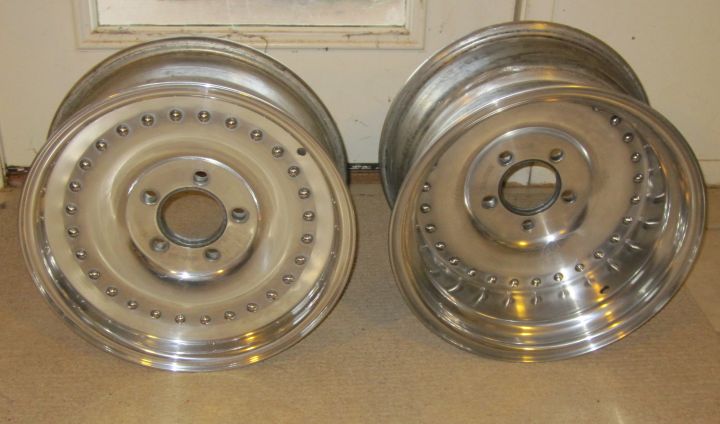 I figured it would need some shiny wheels after getting shiny paint, so I went to work polishing a set of Center Line wheels.
I also worked on straightening, polishing, and painting the side trim. One of these is a reproduction, I had to do quite a bit of work to make it match the old original piece on the other side of the car.
Paint! The beige is done, and masked off so he can spray the red.
Somewhere under there is a pretty car!
First glimpse of the two tone. I like it.
Out in the sun, at the paint shop. Wow!
Back home. It's beautiful! but still needs quite a bit of work.
Putting parts back on. The side trim is done, as is the lower windshield molding.
Hood is painted, and back on the car. It took a while to get the bumpers back from the chrome shop. And they cost more than the paint job!
I was thinking of what I could do for a hood scoop. I tried lots of ideas, but ended up leaving the carbs exposed.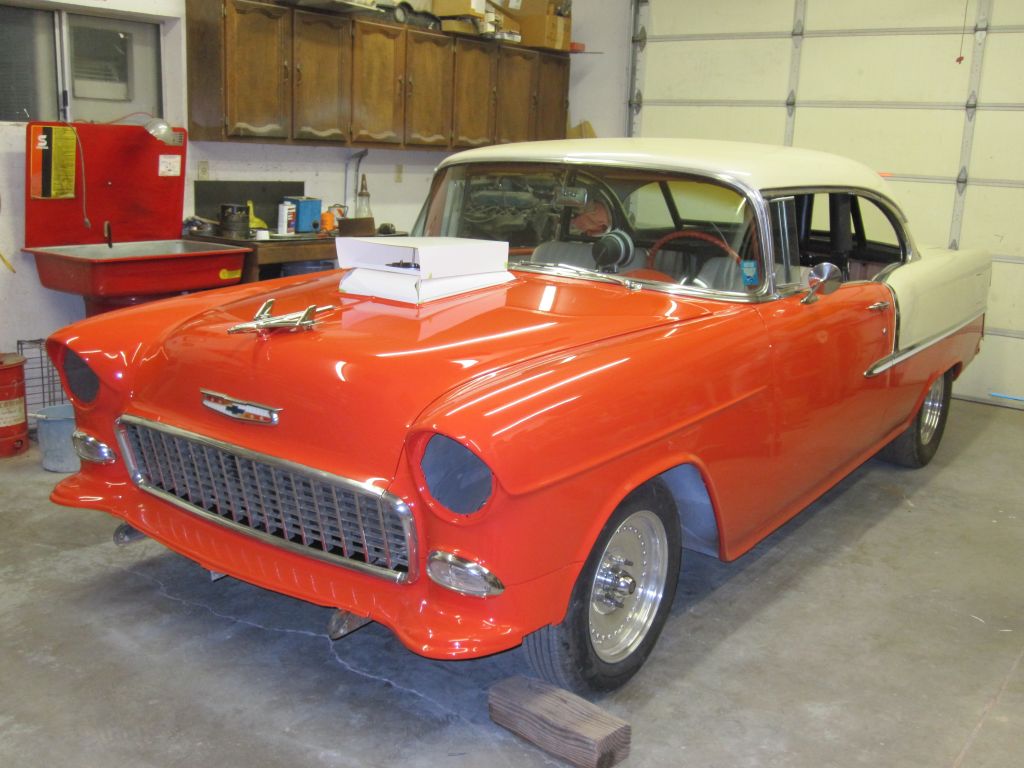 Here it is with the old aluminum air cleaners.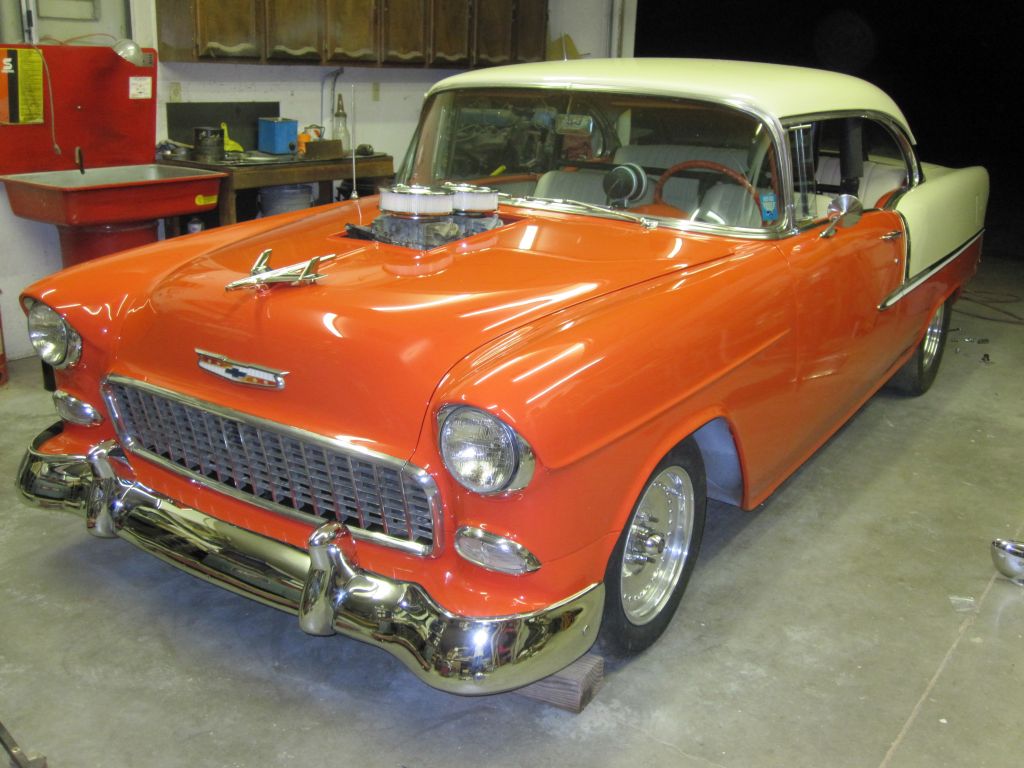 Finally got the bumpers back, and the front one is installed. And the new chrome air filters are on.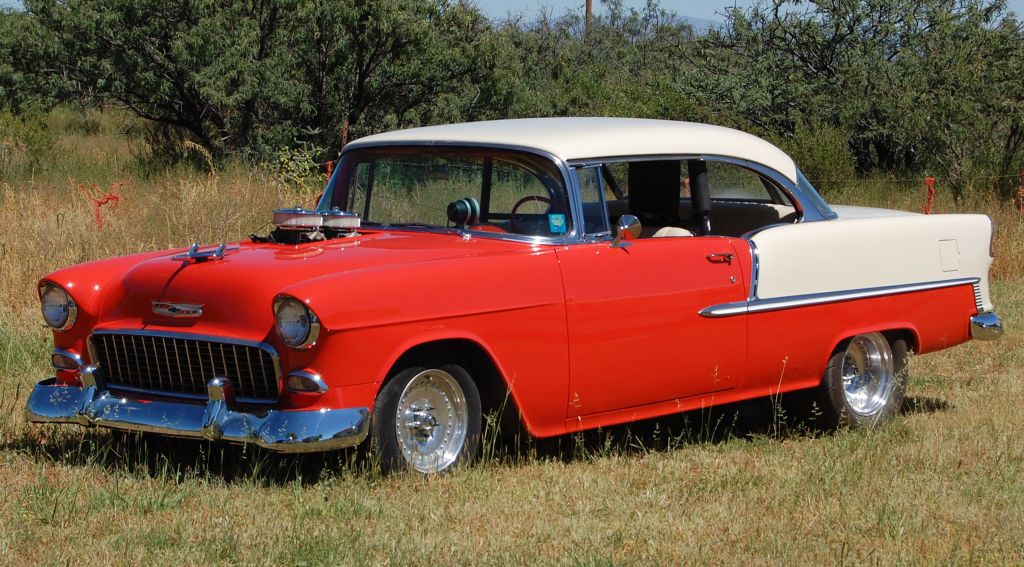 The new look.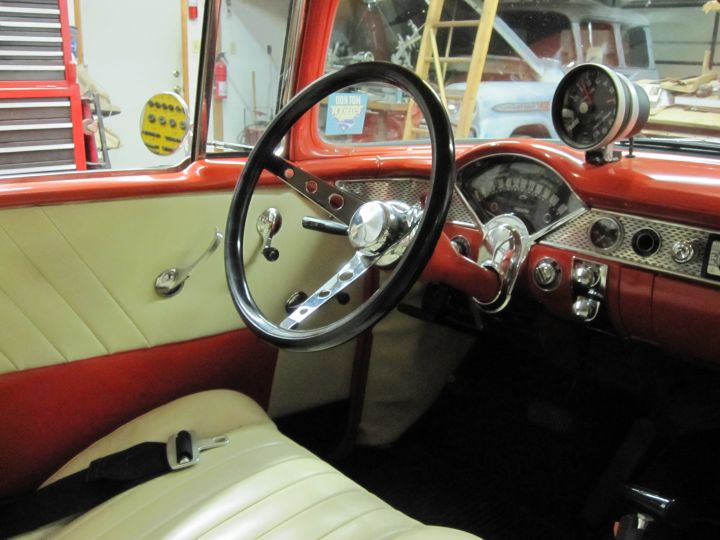 I also played with some new parts inside, this old steering wheel looks right at home.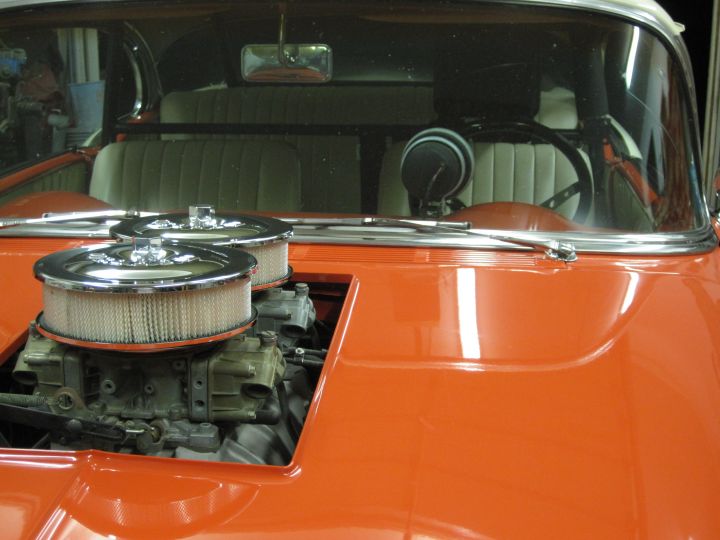 I also polished a set of aluminum slots. These really look appropriate for the car.