1959 Chevy Pickup in the 1990s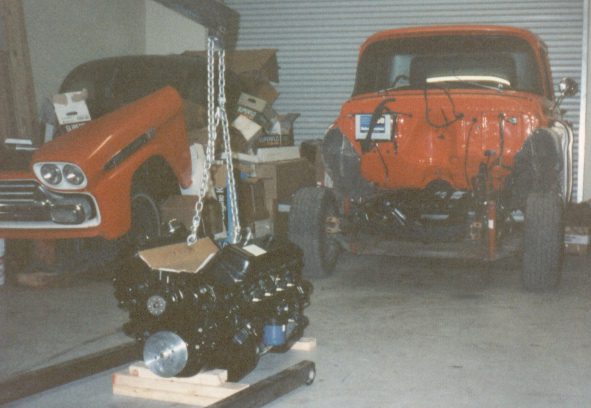 I bought an LS-7 crate 454 from Chevy just before they quit making them. I took it apart, changed the pistons to the dished blower variety, replaced the cam with a mild hydraulic one, had it balanced, and put it back together. Here I'm getting ready to put it in the truck.
My buddy Jim Gabouri painted the new bed.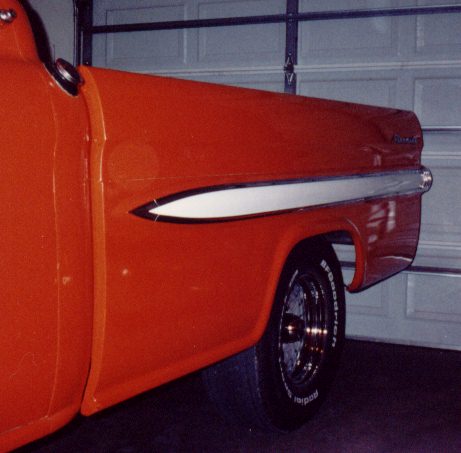 and we put it on the truck.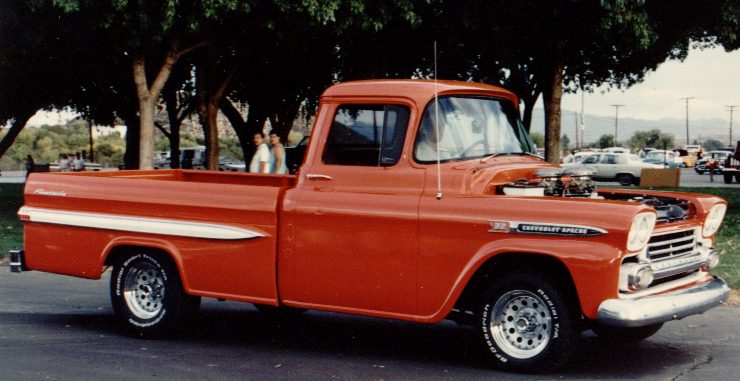 I drove the truck about 20,000 miles with this engine in it over the next six years. Here it's the Best Modified 1959 Truck award winner at the 1990 Magic Mountain show. There was also a picture of the engine in a magazine article about the show, I think that was my first magazine ink (the start of a long and illustrious carrer).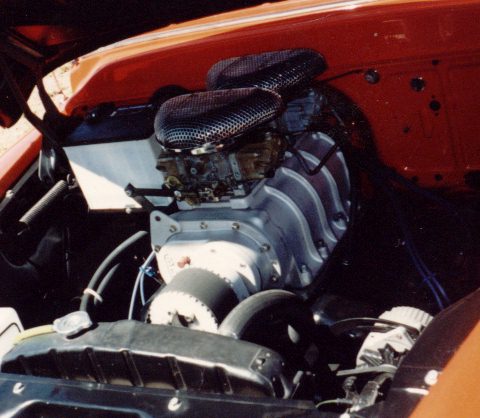 This is how it looked when it was all done. Quite a difference in performance!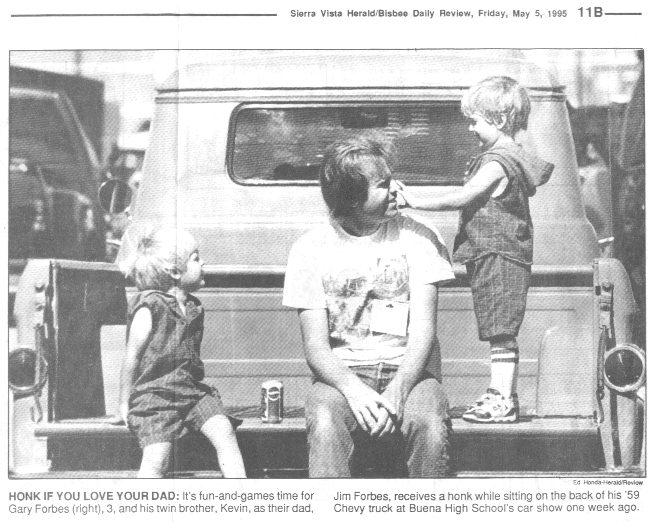 The local paper made us their car show coverage....nice pic, but the rest of the show was ignored by the press!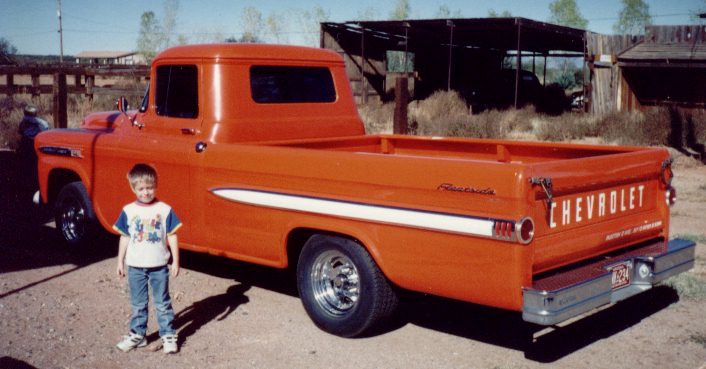 later that year Gary is posing again. In 1996, I took out the blower motor, and put it in my "new" 55 Belair.
I freshened up the old 396, and put it back in the truck. In 1997, when the new dragstrip in Tucson opened (Southwest International Raceway), I drove it up and raced it a couple times. Best ET was again in the low 14s, even with the milder 3.54 geared Dana 60 rearend that I had installed in the mid 80s. The torque converter in it was a stock rebuilt ST300 one that for some reason gives 2500 rpm stall in high stall, normally they're a bit less than that.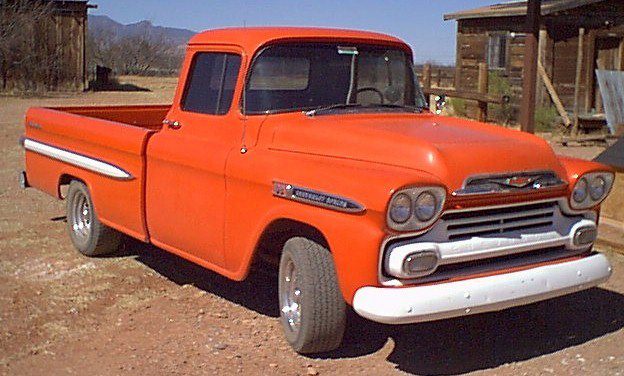 this is from March 1999. Soon after this I put those nice aluminum wheels on, as shown on the main page.