Selectric Typewriter Museum
Bonneville Trip 2009
August 11 Monday -- Bonneville -- racing continues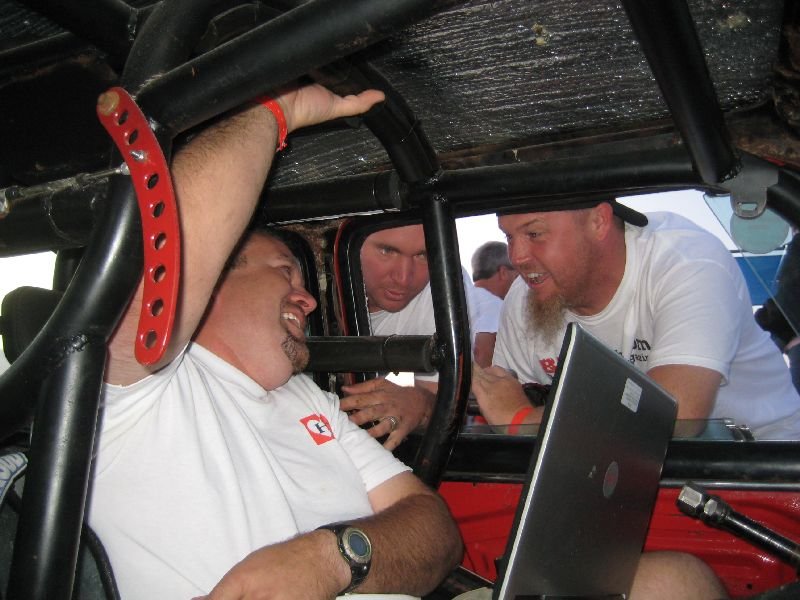 Scott, Jerry, and Chad (all on BANGshift.com) watch the computer tell how the engine is working. We changed the distributor cap, and rewired it, and it started up and ran fine, with plenty of oil pressure. Gary decided to try to back up his run for the record (and a "red hat", which signifies getting into the 200 MPH Club)
Dawn on the salt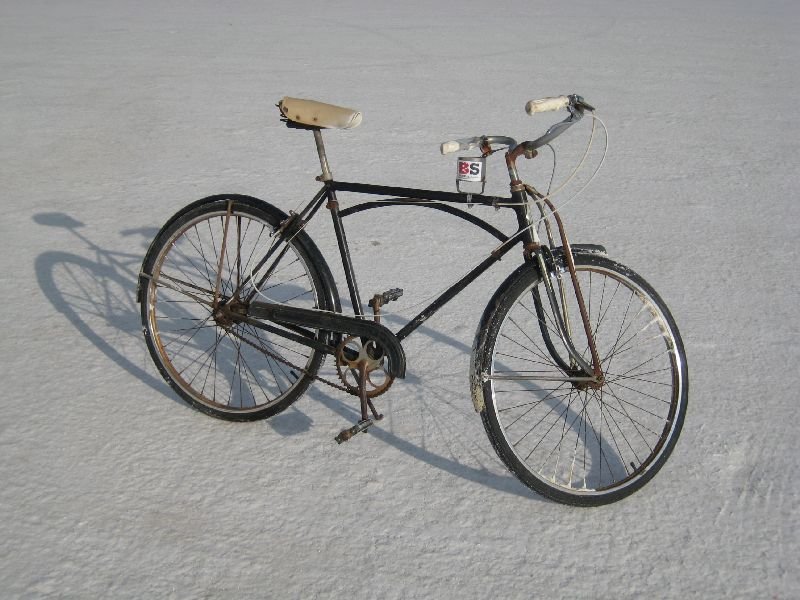 My trusty steed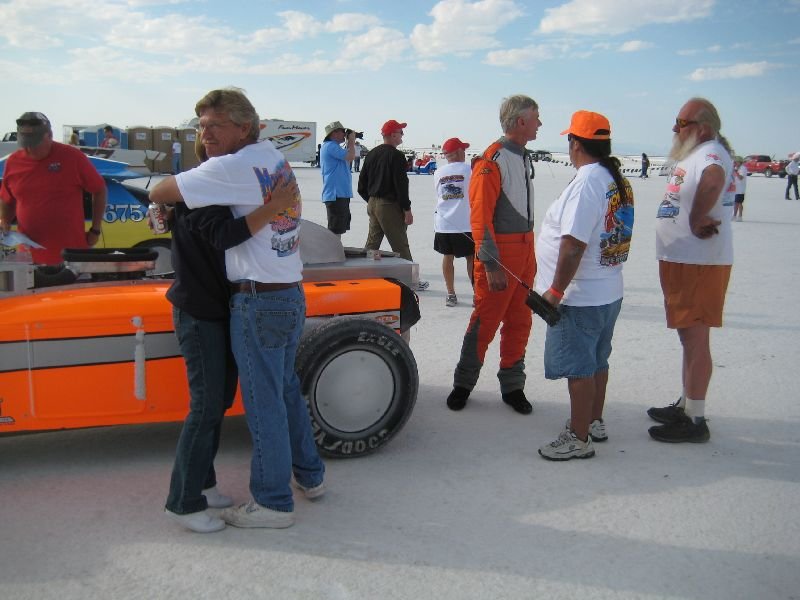 Keith and Tonya are newlyweds, sort of, so they do this all the time. Bob Blakely (in the fire suit) had just finished his record run, great job!
This is what I call a "bonneville mill"....a common sight
A beautiful recreation of the first "tank" lakester. The original was built in 1945-6 by a young veteran, Bill Burke.
All that work...and not quite. The Studebaker had engine problems during the run, and didn't manage to set the record. Maybe next year!
There was another 55 after all, I saw this one at the starting line.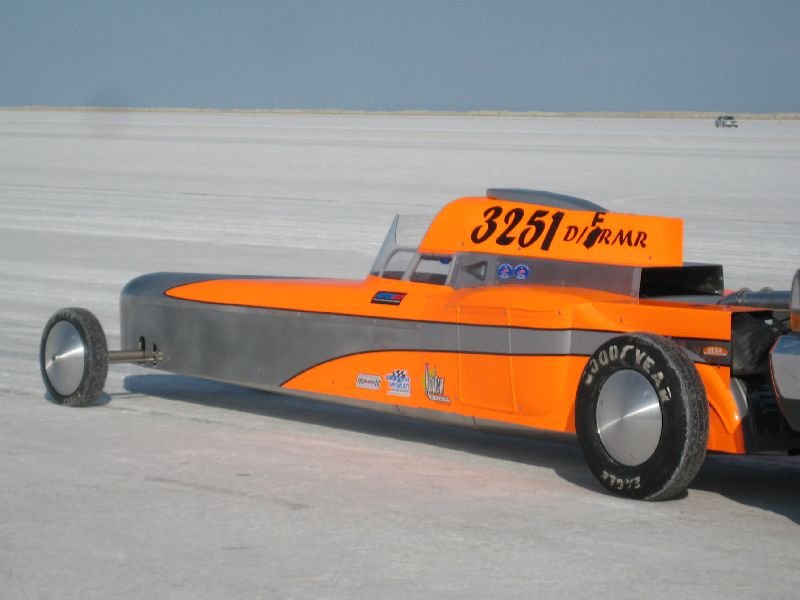 Bob decided to change the car to the Fuel class, and made another qualifying run. I think he ran 237 mph on a 202 record...and took the car to impound to run again in the morning for another record.