Bonneville Trip 2009
August 10 Sunday -- Bonneville -- racing continues
A nice model A coupe
A fast roadster
Another fast roadster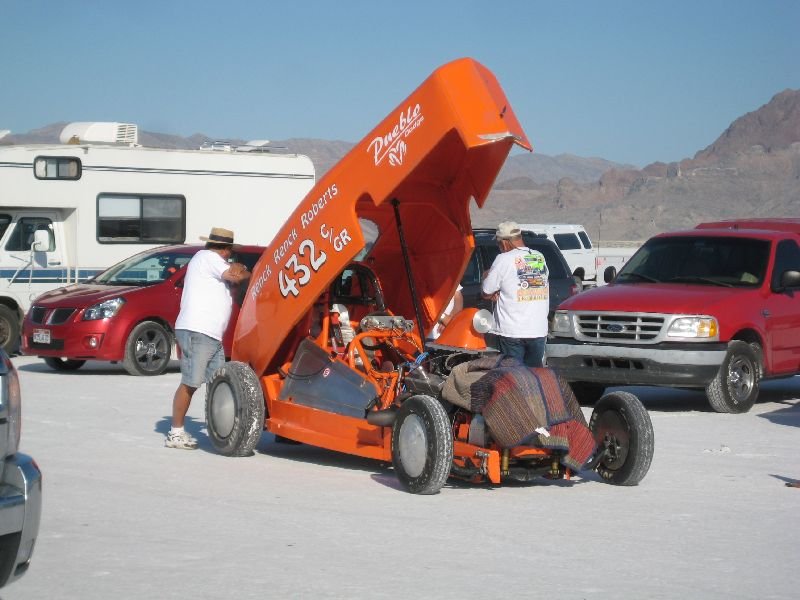 yet another. almost into funny car territory here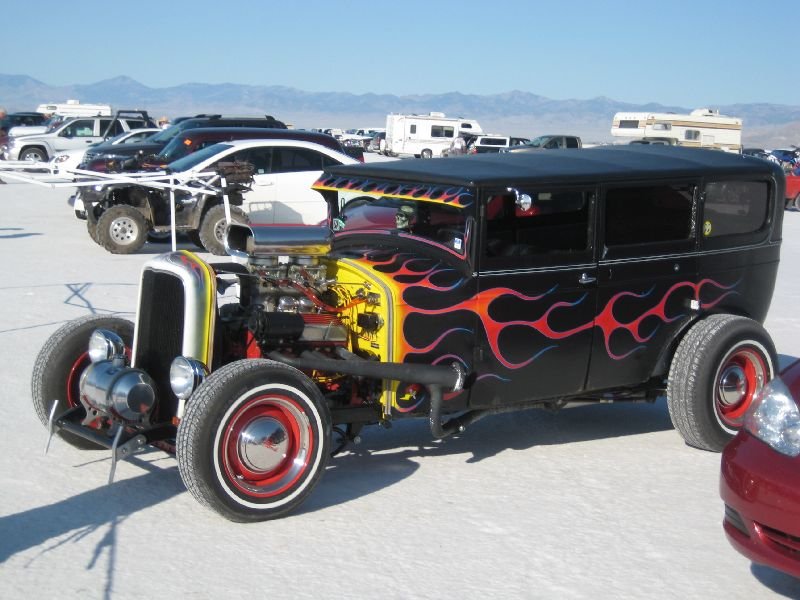 Lots of neat cars driven by spectators
Mike Cook's sports car. Runs in the high 200s
See the BANGshift.com site for more fun coverage of Speed Week
Another fast Studebaker. I've never seen so many Studes in one place before
Randal took me for a drive in his big block Buick Skylark. We went to the hardware store to fetch screws for Ed's Vette.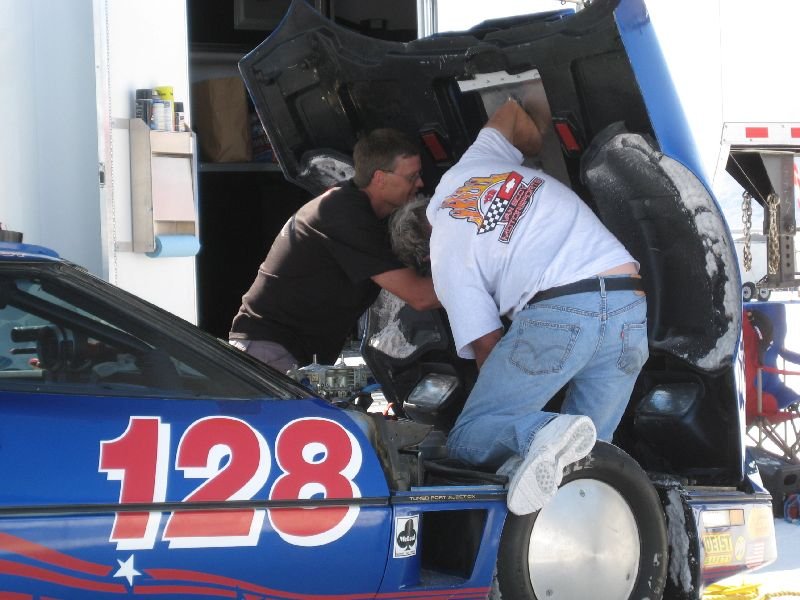 Here is Ed and some friends doing some air control work...building a plate to make sure air goes into the carb, not around it. His next run qualified him for the record! 235 mph
Wendover Will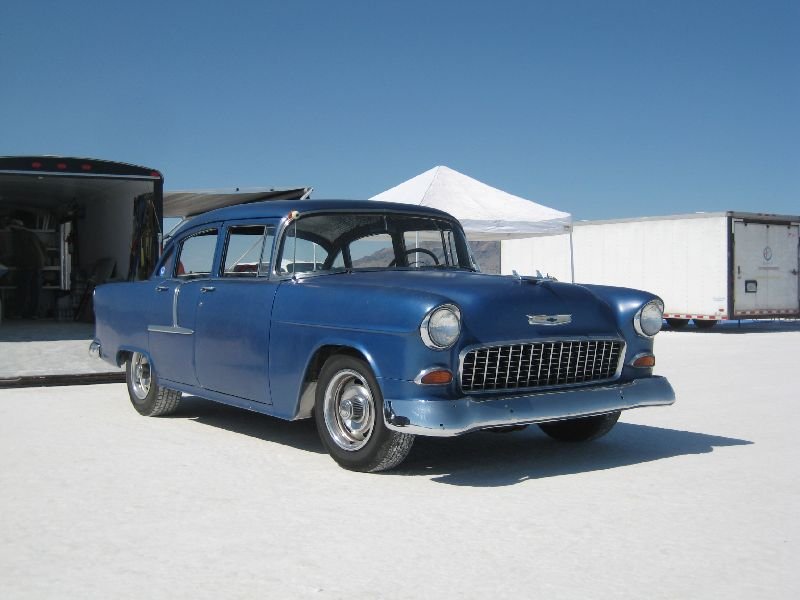 This is the only other 55 I saw for most of my trip.
The car in the pit next to the Hart's Stude caught fire on a run. The engine blew, oil came out, got on the header, and trouble ensued. The driver was fine because of the extensive safety equipment each care must have, and great work by the safety crews
Gary Hart drove his Stude fast enough to qualify for a new record..he ran 248 mph! Unfortunately it lost oil pressure at the end of the run. Here it sits in impound, as the guys check out the bottom of the engine to see if the bearings went bad.
It turns out the distributor was not fully engaged in the oil pump driveshaft, for unknown reasons...probably having to do with using a stock shaft in an aftermarket block. We got it put back together and here Scott is running the engine. It was not runnign right, and seemed to be related to the distributor not being put in quite right, or the firing order was wrong, or something. You get 4 hours to work on the car, if there's time before it gets dark and they kick everyone off the salt...and the sun was heading down fast!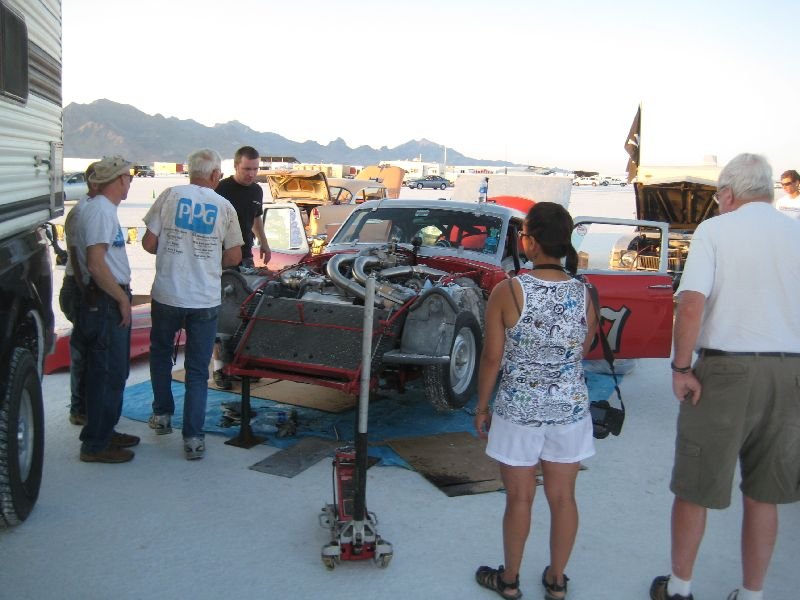 Work continues. We stayed there until just before Dan was heading over to kick us out...with the understanding that everyone would be there first thing in the morning before the sun came up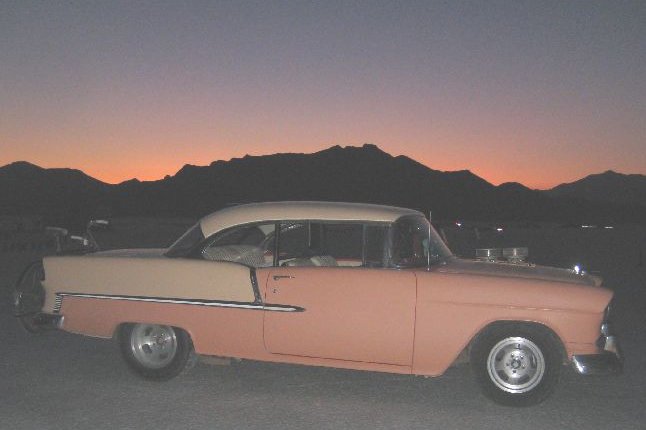 I took this right before we left. The flash makes the sky look darker than it really was.