Selectric Typewriter Museum
Day 8 of the Hot Rod Power Tour 1997--Springfield, Illinios, May 15
This spiffy replica was at the hotel parking lot, that's the only time I saw it. The car was just finished.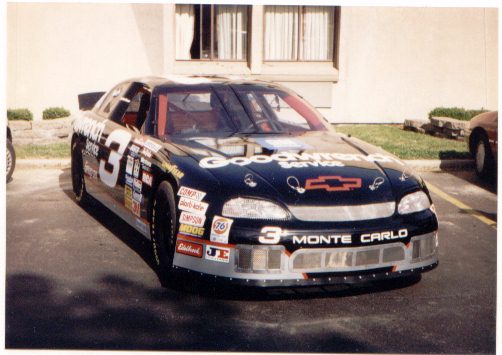 This is what Boyd was cruising around in. Really. He was having trouble with his business, when we were in LA there was a story about the wheel business going under in the local paper.
Nick working on the Impala. The manual shift 400 had no governor, so it had no lube to the driveshaft yoke, so they had to put in a grease fitting and lube it every day.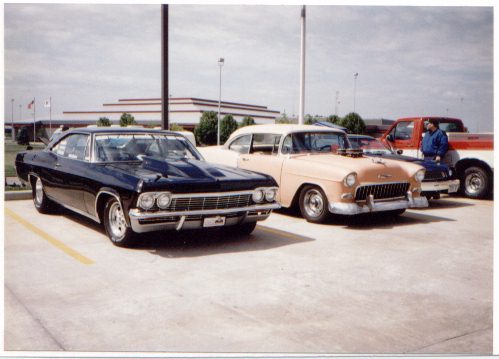 Lunch again.
I think it says "409" on the fender.
An extended cab.
Getting linkage ideas.
Wild trucks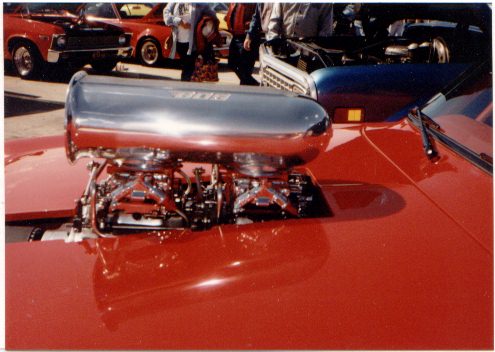 More linkage ideas.
A friend was getting ready to build an A just like this.
Another car like Moms.
Something about 61s on big wheels was the latest fad.
Next stop Lansing, Illinois.