Selectric Typewriter Museum
Day 7 of the Hot Rod Power Tour 1997--St Louis, Missouri, May 14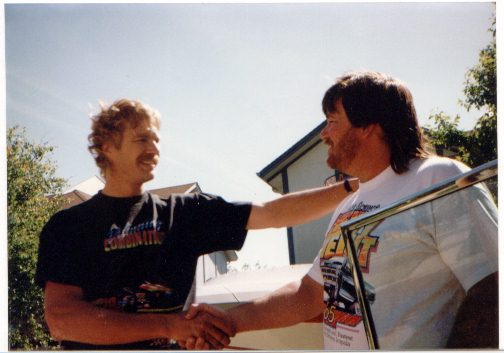 We stayed at the house of a friend of Ross. Here's Larry saying goodbye, as we get ready to head out.
We asked around, and found the old Chevrolet Kansas City Assembly Plant. This is the building where my 55 Chevy was born! It had been shut down in the 1980s, and recently taken over and subdivided into industrial spaces. I could not fit the building into one picture, it's just immensly huge.
We even got to take a short tour of the building, the old brick floor is still there. Not much left in the way of car assembly equipment though.
On the way out of town, we saw Nick's friend on the side of the road with the Vette in broken condition. They hauled it on to the next stop. Fortunately the Impala was working ok by then.
Another lunch stop.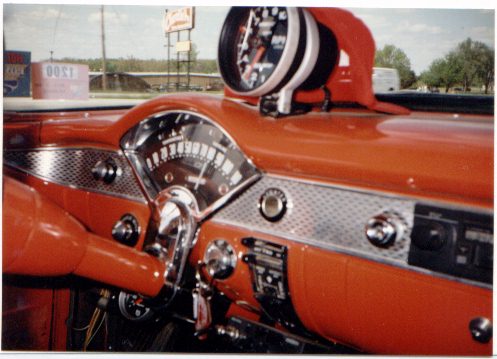 The view from the passenger seat. No interior yet....just the seats were done.
At this stop, Jeff shot a couple rolls of film of the car. I filled out a tech sheet also. Never saw print, though.
Next stop Springfield, Illinios.