Day 6 of the Hot Rod Power Tour 2004
Chicago, Illinois
Looks like the Mustang is running again, good!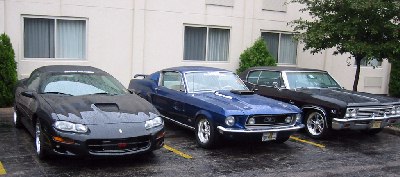 Hey, Ken!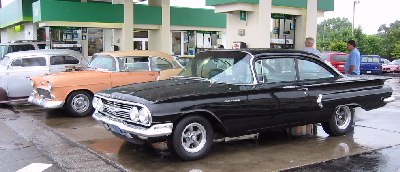 It rained again. A lot.
We need to be on interstate 80, and here we are. Or was it 90 we're supposed to be on? No wonder there aren't any other hot rods on the road here! oops.
From the driver's seat. Just for fun, calculate the rear gear ratio! (hint: no overdrive)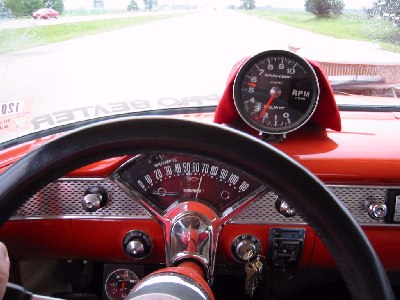 We got into a little bit of traffic, without any hot rods in sight.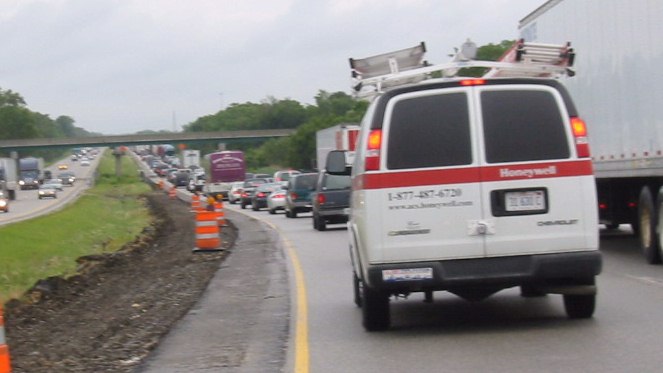 This guy showed up at the gas station on I 80, but he wasn't lost, he was there on purpose. Another nice car from the Southwest (NM)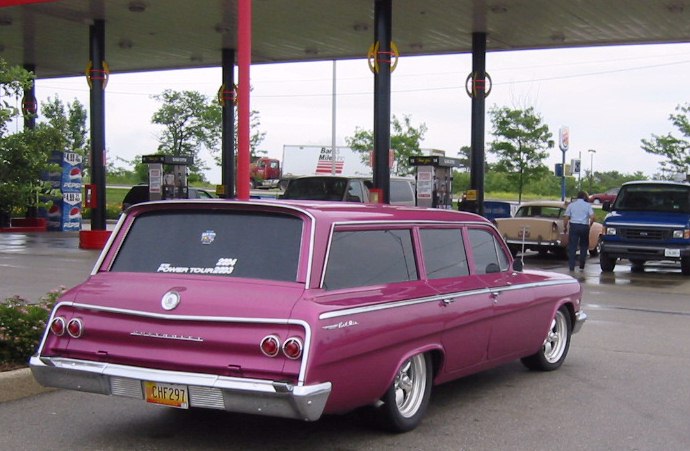 We called up Terry Pohl in search of Dave Schober's phone number. Then we got hold of Dave, and he was at his shop in Aurora, so we stopped by. Dave and Sally took us to lunch, and we also got to see Alison again (she's grown up now!).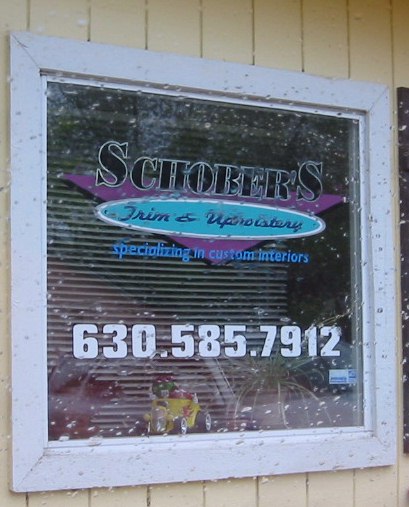 This is what Dave and Sally are working on now, a *very* nice Deuce!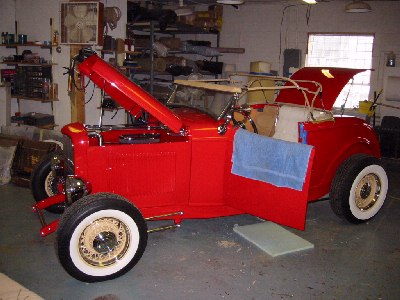 Dave at work, or maybe just hamming for the camera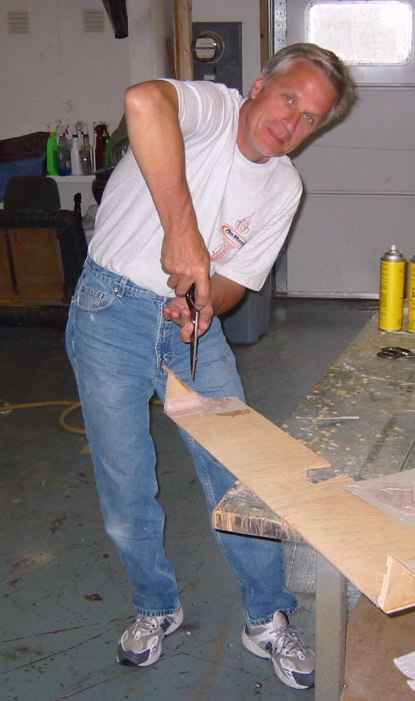 The wall of glory. The red car on the left is this year's Ridler winner, which the Schober's trimmed in ostritch. Since he also did the Pro Beater before leaving Arizona in the late 90s, I now have a very prestigious car!
We finally caught up with that 56 Plymouth custom.
Wow, I keep running into more Arizona cars! This is a beautiful, and very healthy sounding Bird.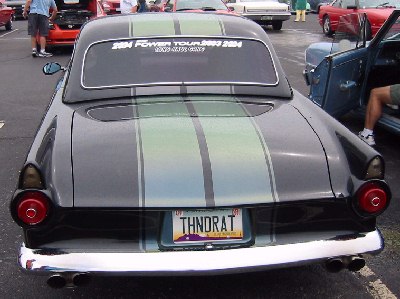 What the?????? The Budget Beater reappears. I guess it doesn't melt in the rain after all.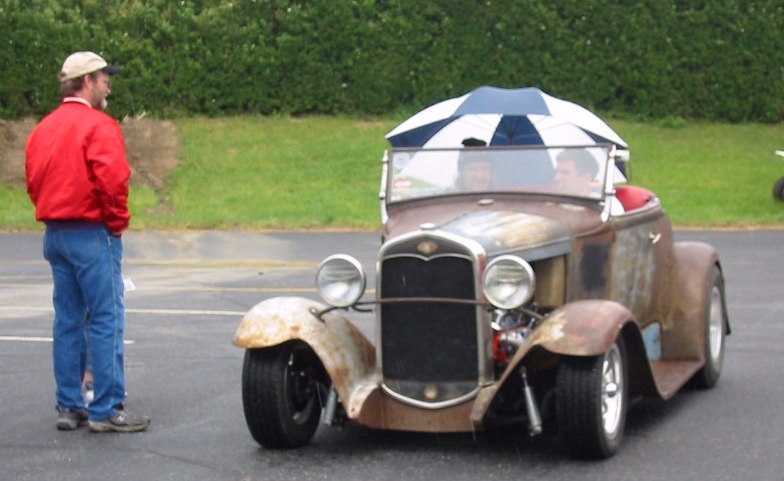 This is yet another way to build a 55 Hardtop. A trip back in time!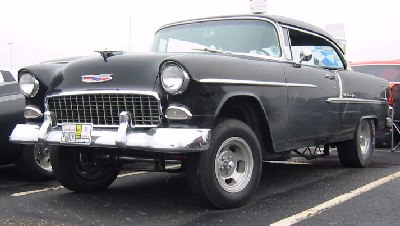 I found another 97 tour sticker on this coupe.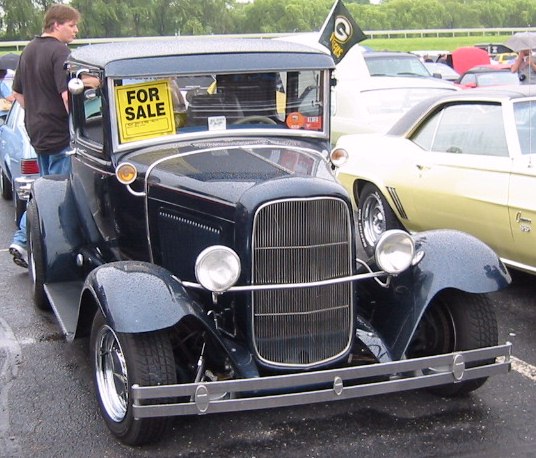 You know it's cool out if these guys are in jackets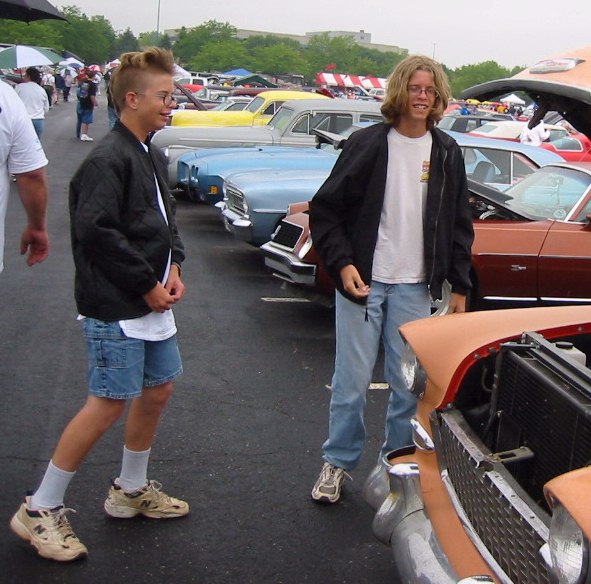 Steve likes the idea of doing this to his new 70 Camaro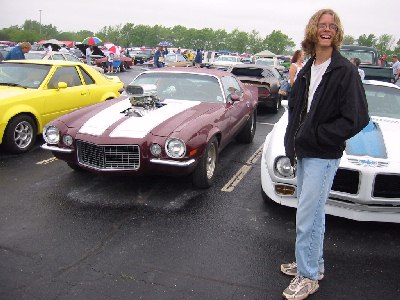 A delightful Matador from Arizona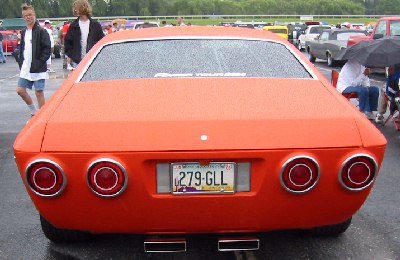 Some guys were going nuts over this car. How was I to know that it's something that no one has seen? It has a Kentuky dealer tag on it. Oh yeah...it's the all new C6 Vette.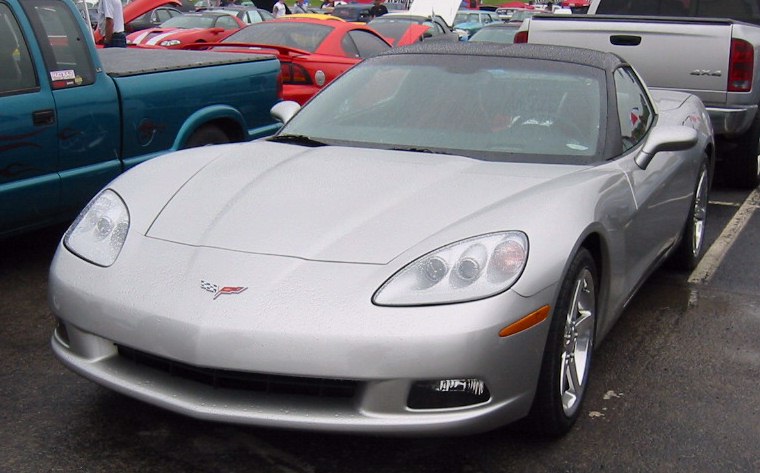 Hey, Chris!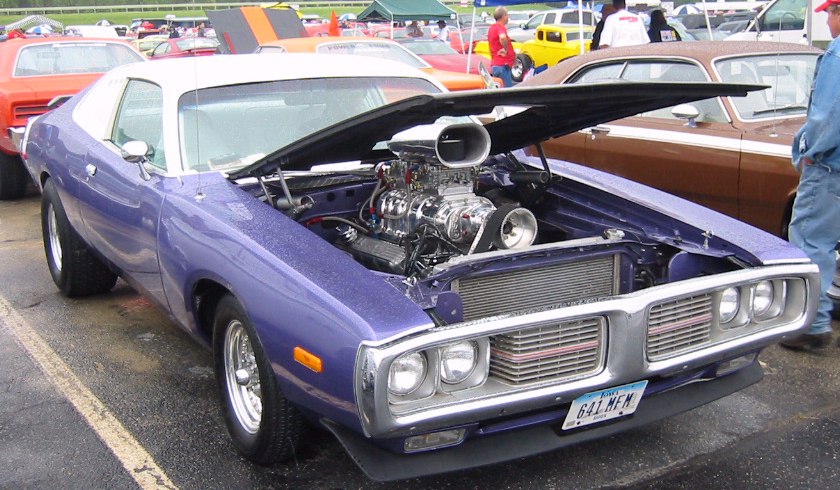 Wow, this is the place for us! The Holidome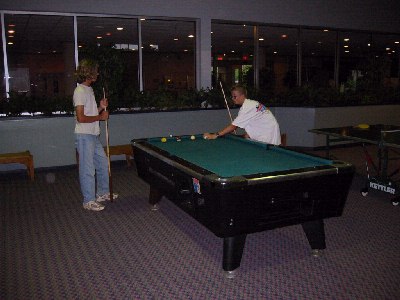 Dave kindly gave us a few of his T shirts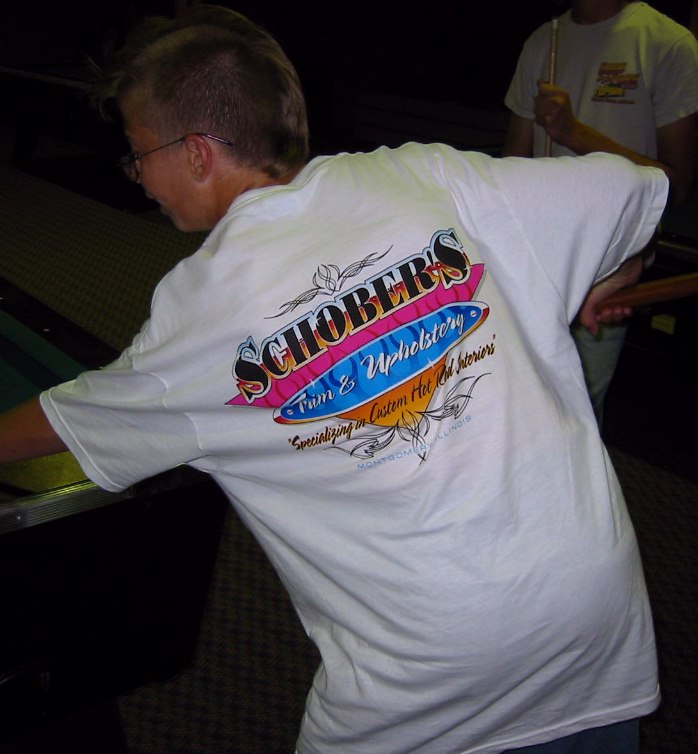 Tomorrow is the last day! We'll head to Green Bay, then off towards home.