Day 7 of the Hot Rod Power Tour 2004
Our last day! Green Bay, Wisconsin.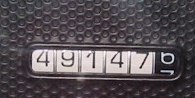 Wet hotel parking lot
It's lucky these folks had a map, or we would have gotten lost
It was wet at the meeting
Saw a neat rat rod, this guy drives his pickup all over the place, and it doesn't really have floor boards in it!
Waiting for the meeting

These guys are nuts! This Nova had this many original miles on it. The car is like a time machine to the past
This is what I look like driving? oh boy!
There was some traffic out of Chicago, the wreck in the oncoming lanes had just occured
Hey, Dan!
So this is what it looks like to follow a 55 Belair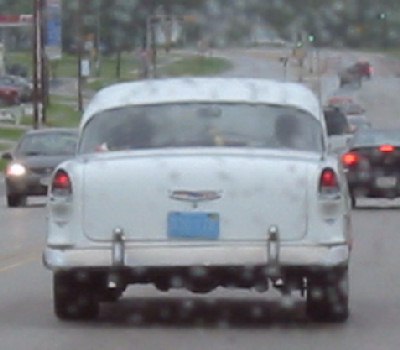 We found the leader to follow when we were about 30 miles away, and followed her all the way to the field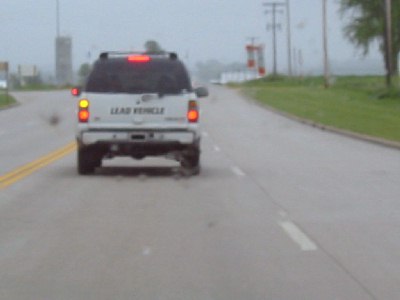 We're finally there!
Our final mileage
The line for the long haul goodies. We waited till it started moving
Getting ideas for my 61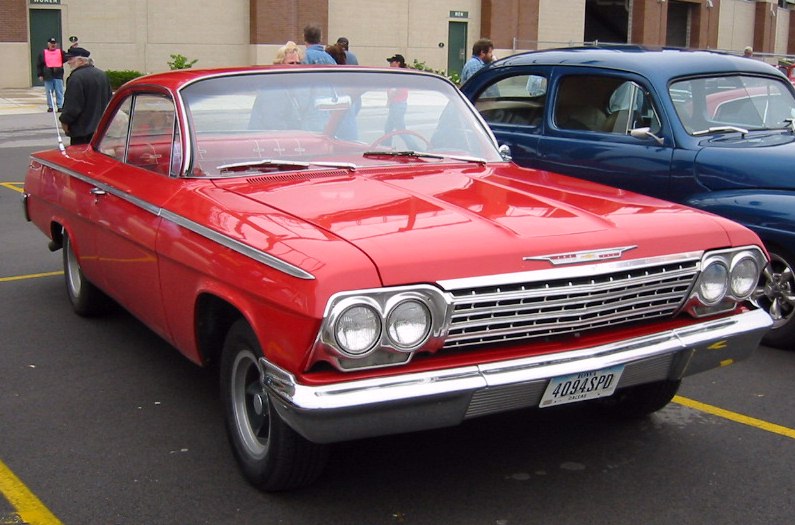 We met up with Ted from the Hot Rod mesage board, and his daughter Sissy. We got to talk for quite a while, which is much nicer than trying to discuss things over the internet. I really enjoyed meeting people I've only talked to with written words, and also meeting people who've been viewing this journal.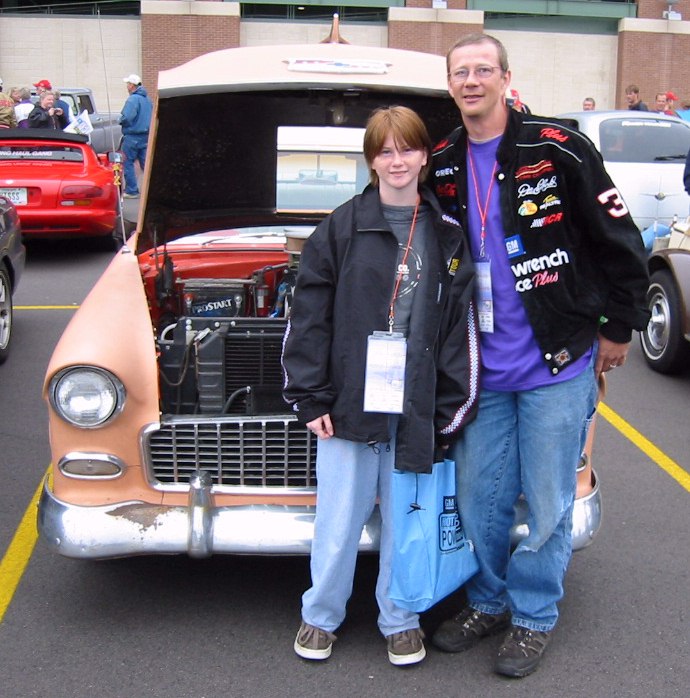 Look who we saw during the Long Hauler photo shoot! He was driving the Santa Fe Super Chief earlier on the tour, but now he's just having fun posing with the gals.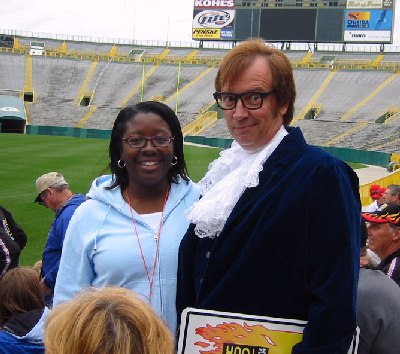 A small part of the Long Hauler crowd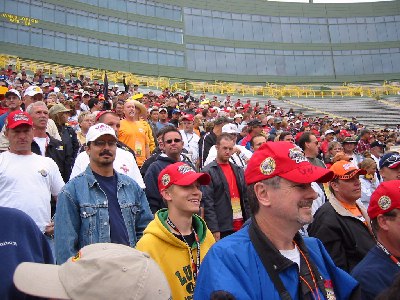 I've never seen one melt like this before! My guess is that the thrust washer in the distributor went bad.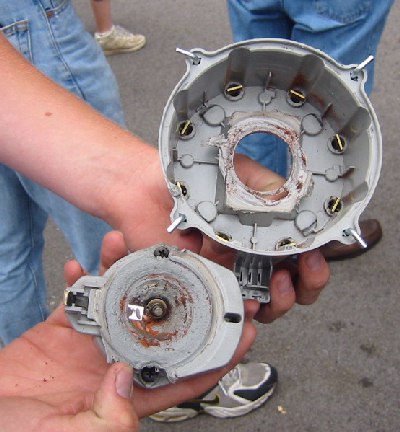 The glorious Lambeau Field stadium
David Freiburger, editor of Hot Rod, juicing up the crowd. He later gave away the Chevelle to a fellow from Colorado, I heard...but we left just before to avoid the rush, as I never got round to entering the drawing. We have enough cars anyways.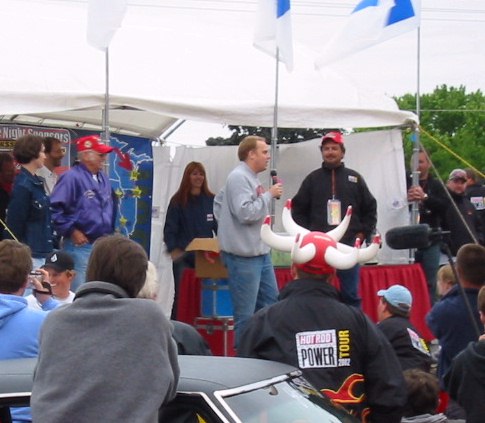 It was a great trip, tiring at times but well worth it. A BIG Thanks! to Hot Rod and all the others who made it possible! Now we're off towards home.