Selectric Typewriter Museum
Buried Car trip to Tulsa, Oklahoma
Saturday, June 16, 2007
There was an outdoor car show today, as well as the indoor show which now includes the buried car.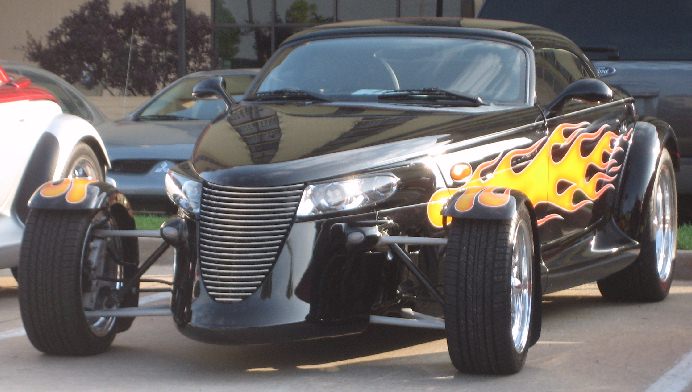 One of the Prowlers here is a nice tribute to the California Kid 34 Ford.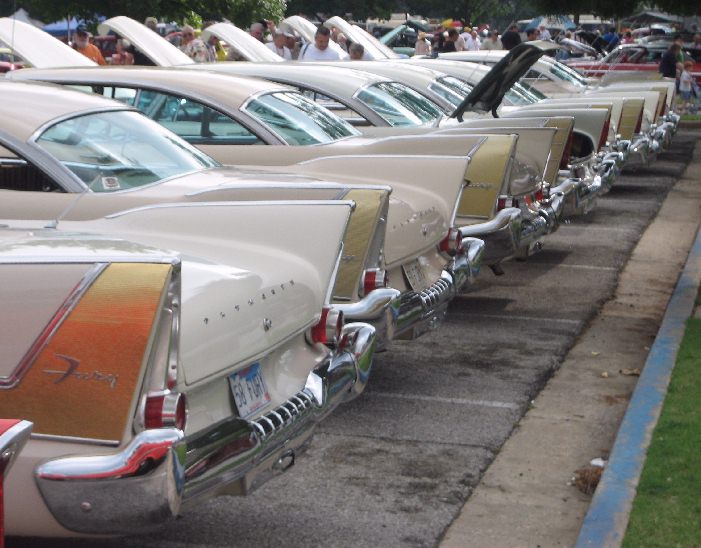 The outside show was amazing....one never sees a row of 57/58 Furys like this anywhere else.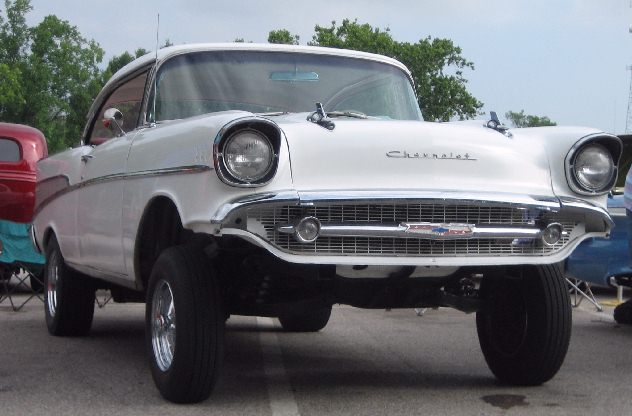 A bitchin 57 Chevy. The spindles are very interesting, each was made by welding two orignal spindles together, one above the other.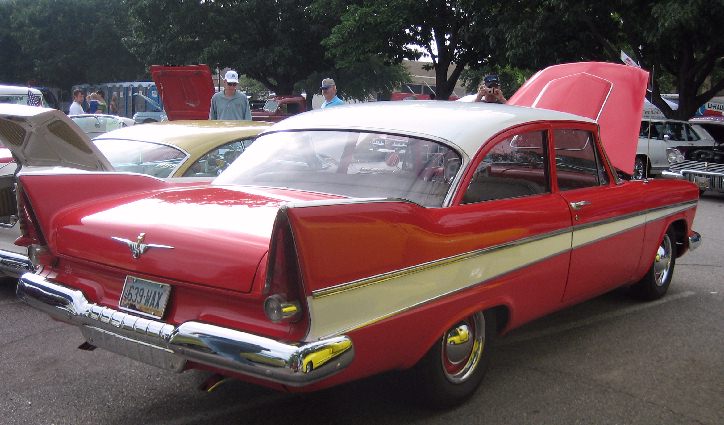 A car from home! Mike built this car just for this trip. Power comes from a 392 hemi.
At 10 we went inside, there was a crowd around Miss Belvedere.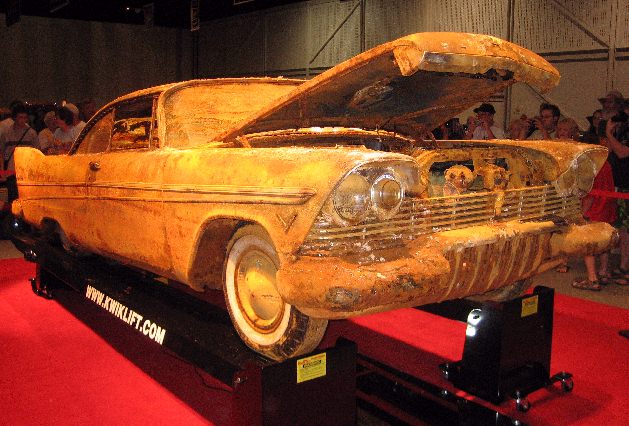 after a few minutes I worked my way up to the car, and got a few pictures.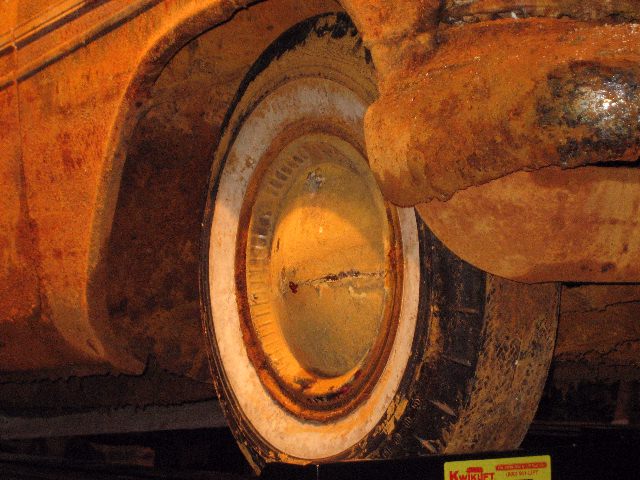 She's definitely restorable (right...) but hopefully no one will try!
I also got some pictures of a really neat 1942 midget car, this is the V8-60 in it. Vintage speed equipment here.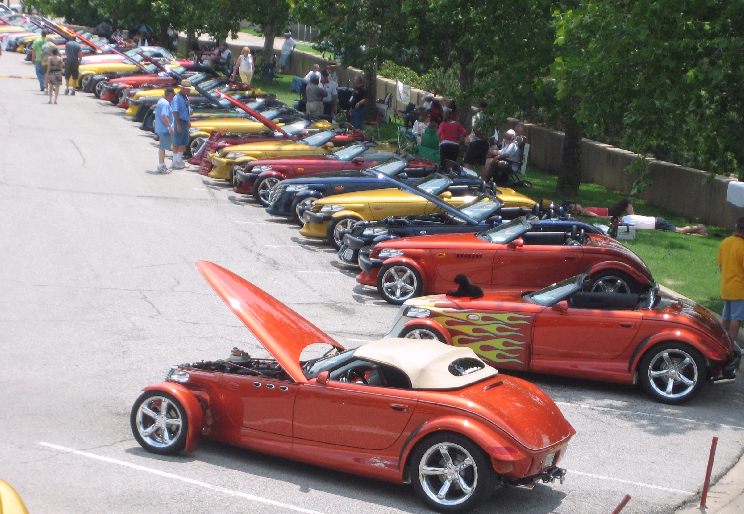 A view of many of the Prowlers. There were somewhere around ninety of them here.