Buried Car trip to Tulsa, Oklahoma
Wednesday, June 15, 2007
Today is the big day! We drove downtown, and wandered over to the convention center.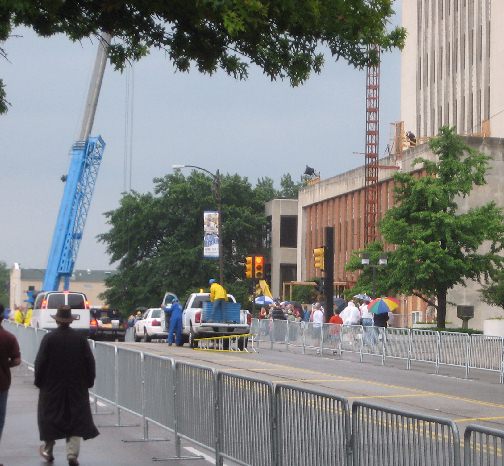 On the way we passed by the courthouse, the car (in the vault in the ground) is somewhere between the crane and the excavator.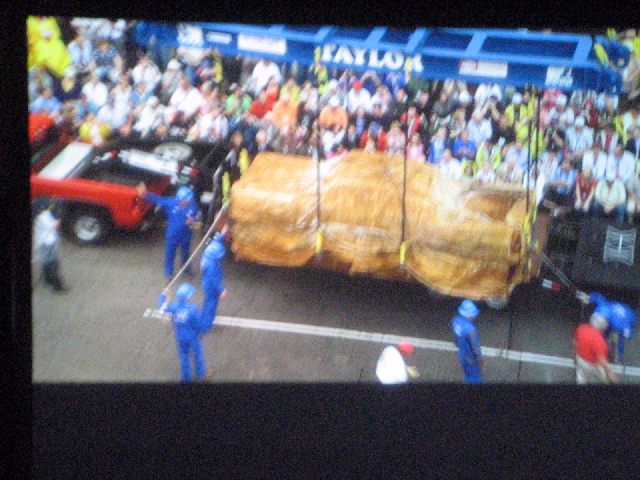 We got to watch the proceedings on a big screen in the convention center, with a couple thousand other people. It was raining...and we had a pretty good view....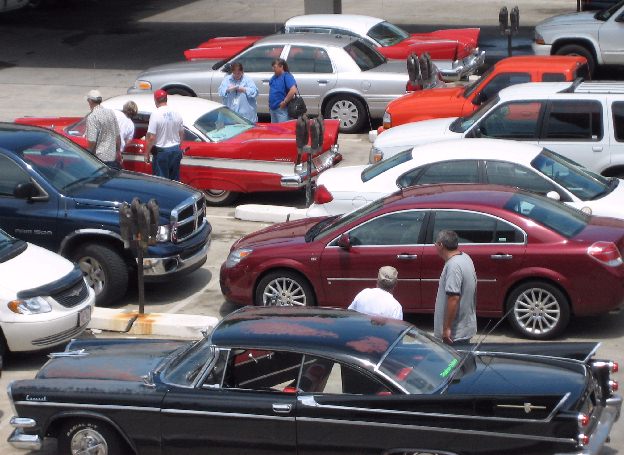 When we were wandering around waiting for the rest of the stuff to happen, we saw a lot of fin cars around outside.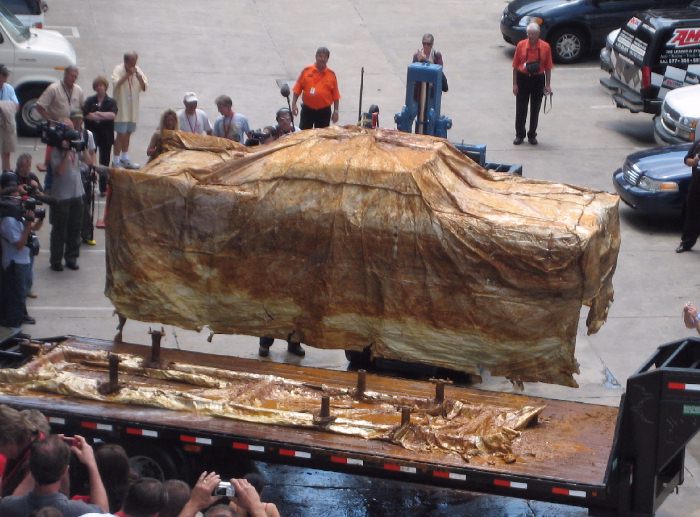 We happened to wander to the right place at the right time after lunch, and saw them lift the car off the trailer. No big chunks fell off, which I guess is a good sign.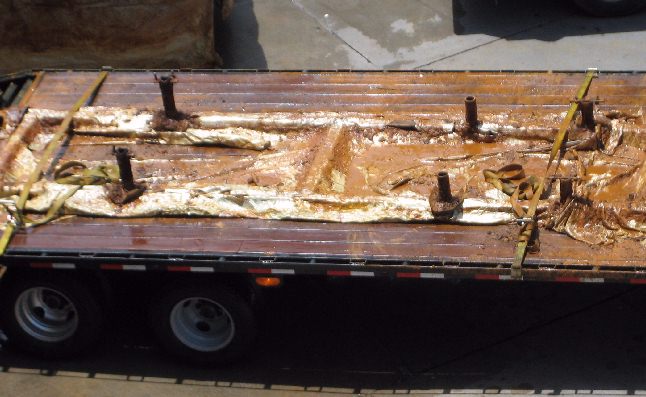 A closer up picture of the trailer and the 50 year old support structure that held the car. The bottom of the bag is partly intact, but didn't do it's job.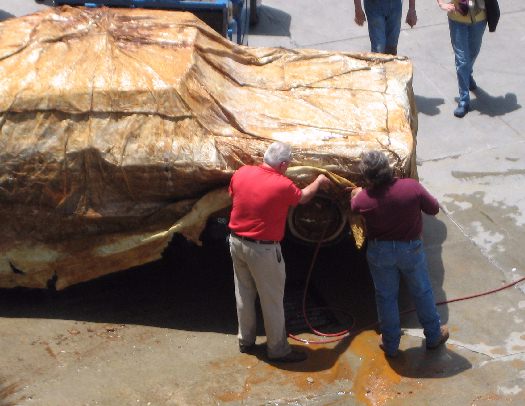 They decided to air up the tires...I think 3 of them stayed inflated!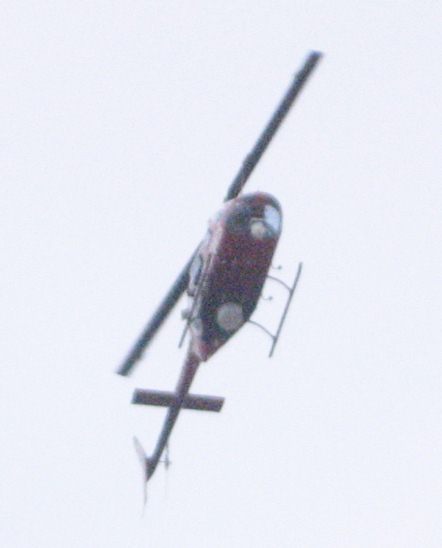 The news chopper flying above the proceedings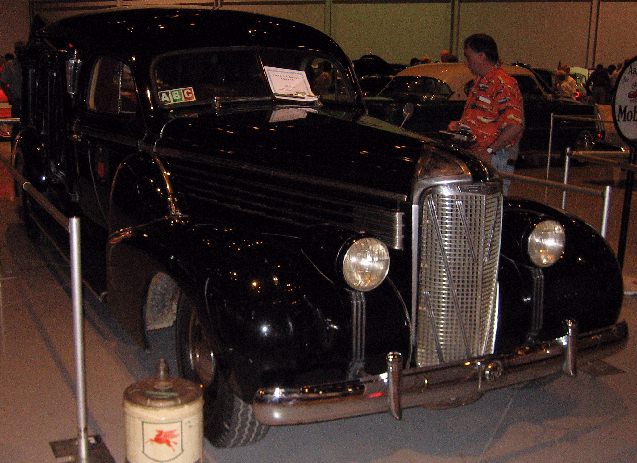 38 Lasalle S&S hearse at the indoor car show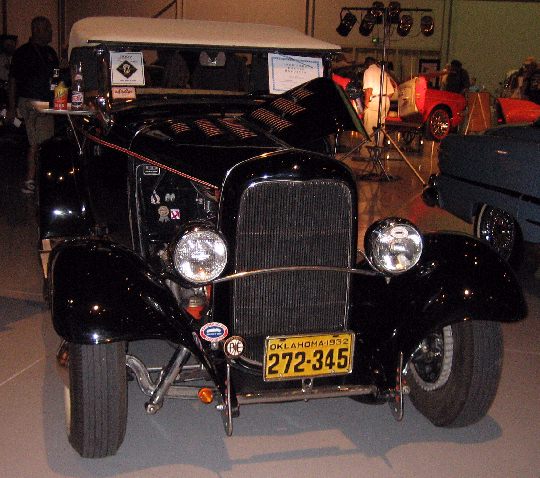 nice old 32 roadster at the show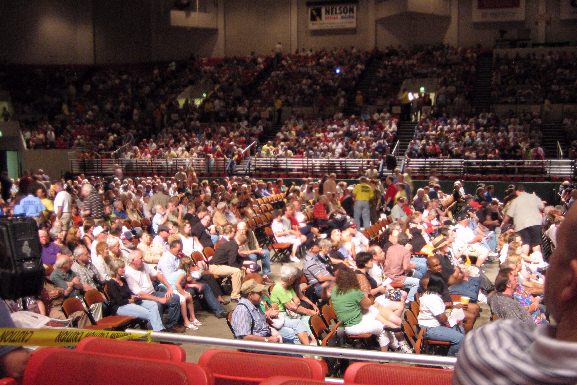 quite a crowd gathered for the unveiling. Capacity 8995 people, sold out.
The students unwrapping the car. This was kind of for show, because the "talent" had already opened the hood and covered it back up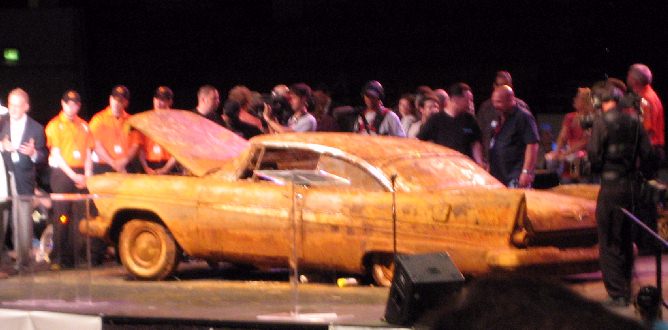 The 1957 Belvedere after 50 years in the muck. More pictures up close tomorrow, hopefully.