1959 Chevy Pickup in the 1980s
The results of some of that racing stuff. This was just before the bed changed, and the house paint went away.
This is another shot there, probably from a bracket race in the fall of 1980.
And here we are at the old Tucson Dragway, at the 1981 AHRA Winternationals, making a time run. This was a few months before the truck turned orange (the cab, at least). More importantly, this was the weekend I met my wife.
With paint, at last, May 1981 The primered stepside bed came from the junkyard where I worked part time, and eventually was replaced by a wood flatbed in 1985.
A side view with the stepside bed, in 1983.
With that wood flatbed I made in 1985.
By 1988 I was tired of how crappy it looked under the hood, so I pulled it apart, cleaned everything, painted the firewall and front of the frame, replaced the engine mounts with an aftermaket crossmember, and otherwise made it look pretty.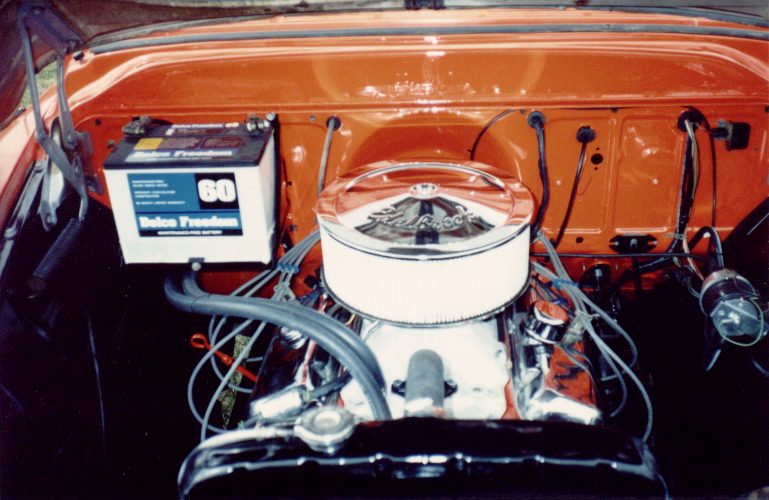 much better! for a couple years at least.
In November 1988, I drove the truck to Las Vegas, then with my friends to the Magic Mountain show put on by Golden State Pickup Parts. Ted has the blue 64 still, but Tim sold the gray panel truck years ago.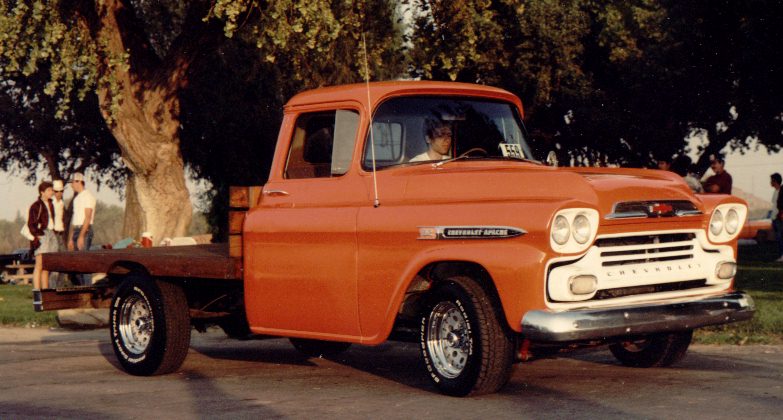 I even won the "best modified 1959 truck" award. Lots of competition there.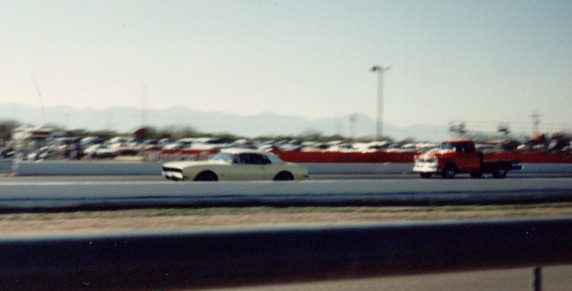 I think this was in early 1989, we went up to Firebird Raceway in Phoenix and made a timed run. Might have been at the Super Chevy Show?
Later that year I found a nice fleetside bed (with the rare deluxe trim) at the junkyard, for a price I could not refuse.