Selectric Typewriter Museum
Bonneville Trip 2009
August 8 Saturday -- Bonneville -- racing starts
Brian from the banshift.com forum. His little FWD car came with a V8
This guy got to fix his carbs on the salt. I'm jealous
These guys are just looking at this spectacular car. It's number 33, Tom Hannah (?) streamliner
59 chevy push truck. I wonder why it has Twin I Beam suspension?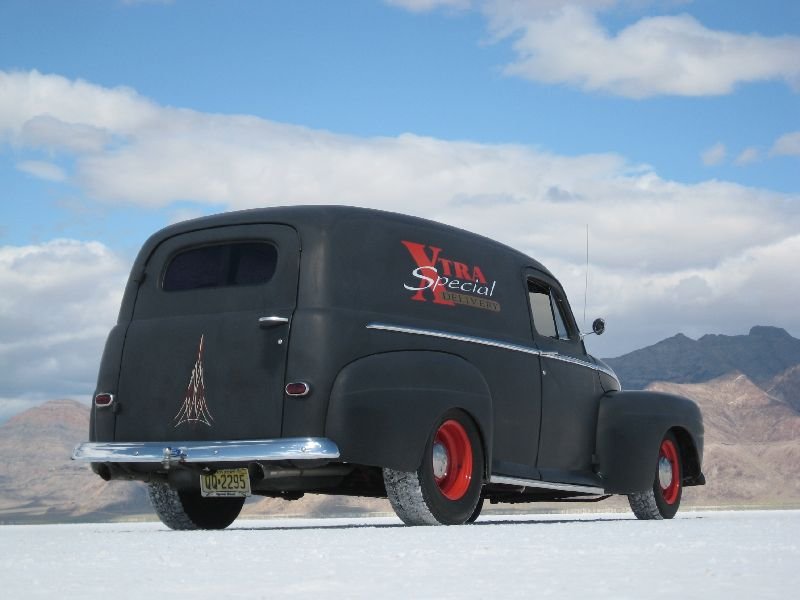 For Joe
For Dan
Wow....just, Wow....
The Blakely rear engine modified roadster. Ran about 175 on a very short shakedown run, only got it into second gear! Freiburger and Chad are talking to Turk. Tim is working.
Ed's Vette ran 230 on a 233 record...the new Beck Racing Engines mill is working great! but the salt seemed a bit slippery.
Hmmmm.....I guess a 61 looks ok on the salt......hmmmmmm