Selectric Typewriter Museum
Day 0 of the Hot Rod Power Tour 2004
A beautiful summer day. We leave home in Arizona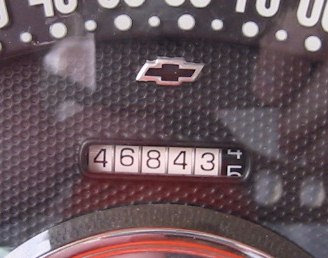 Somewhere in Texas I-10 meets I-20. We just missed a storm, which left some white stuff and a few inches of mud across the freeway.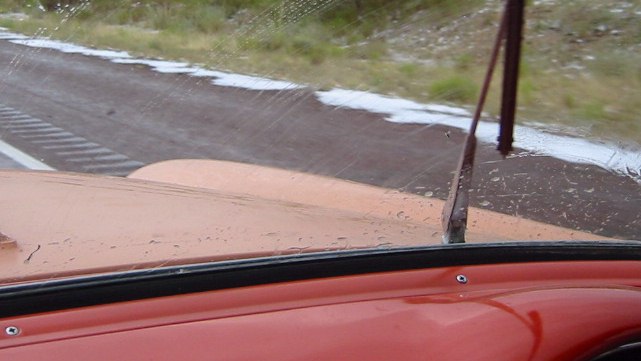 At a gas stop later, the car would not start-acted like the starter was dead. After some fiddling around, I got the idea to wiggle the back of the ignition switch, and it started right up.
After dinner in Big Spring, the car died after driving a block. We coasted into a parts store parking lot, they were open for another hour, and some customers offered to help. After some troubleshooting we decided that the oil pressure switch which turns off the pump when the engine stops, was not working. A simple workaround got us on the road.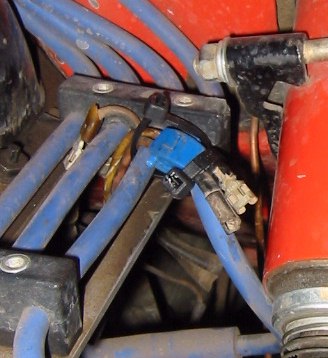 Then when driving around Abilene, the engine died, and when I restarted it we heard a real loud BANG and there was a cloud of black smoke behind the car. I figure the ignition switch lost contact and loaded the exhaust system with fuel, which ignited when it started running again.
I'm gonna try to find a new ignition switch.
Next stop Arlington, TX.