Arizona Prowler cruise down Devils Highway 2008
September 13-14, 2008
Jim and Janet went on the annual Prowler trip from Phoenix, to Springerville, and down to Safford.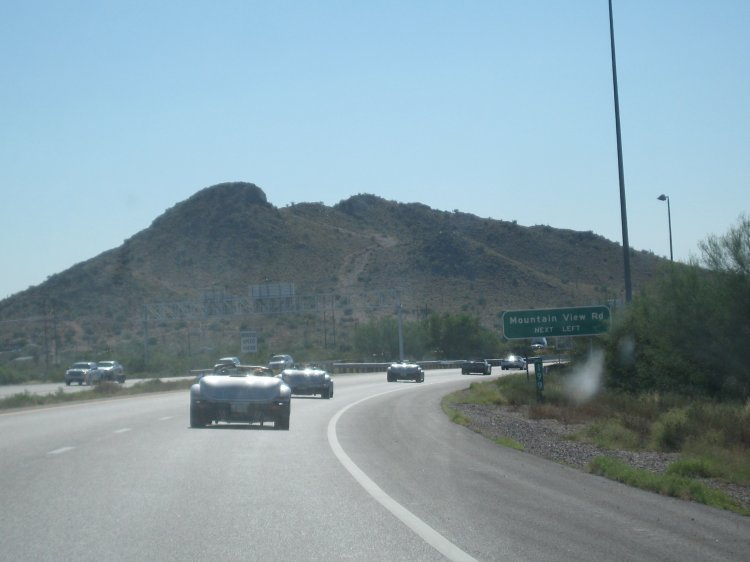 On the road from Phoenix to Springerville.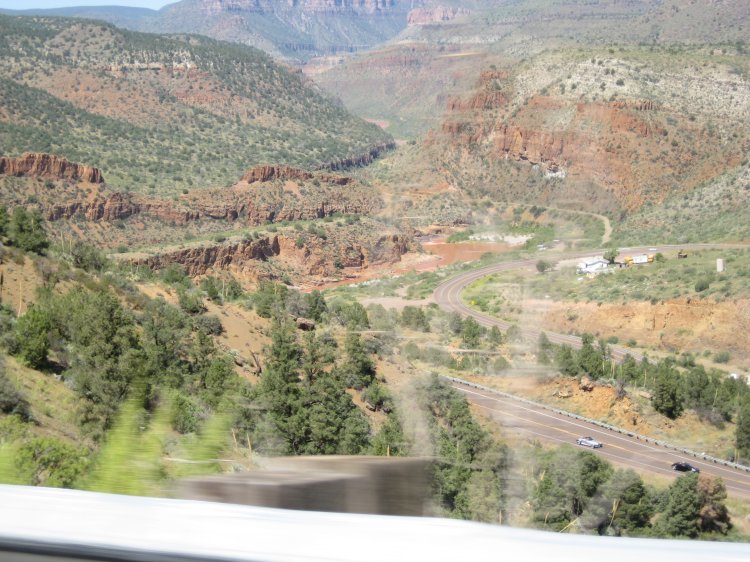 The Salt River Canyon.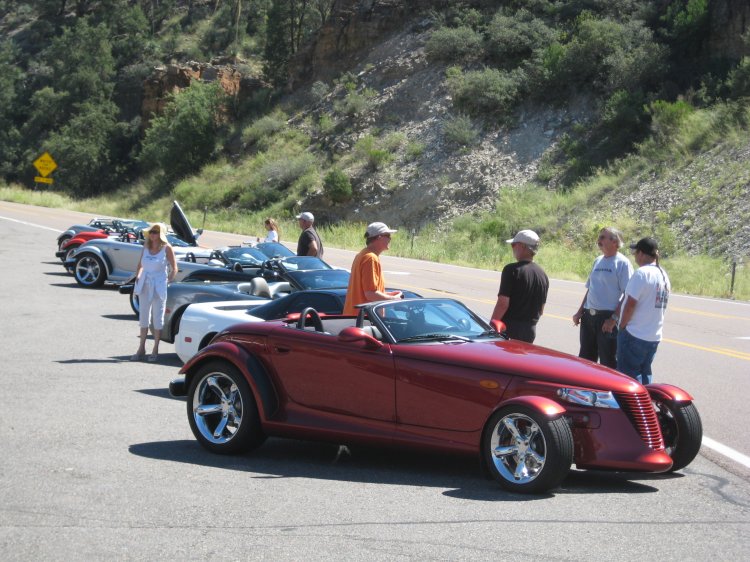 The cars stopped at the rest area at the bottom of the canyon. Several Prowlers, a C5 Vette, and an NSX (!)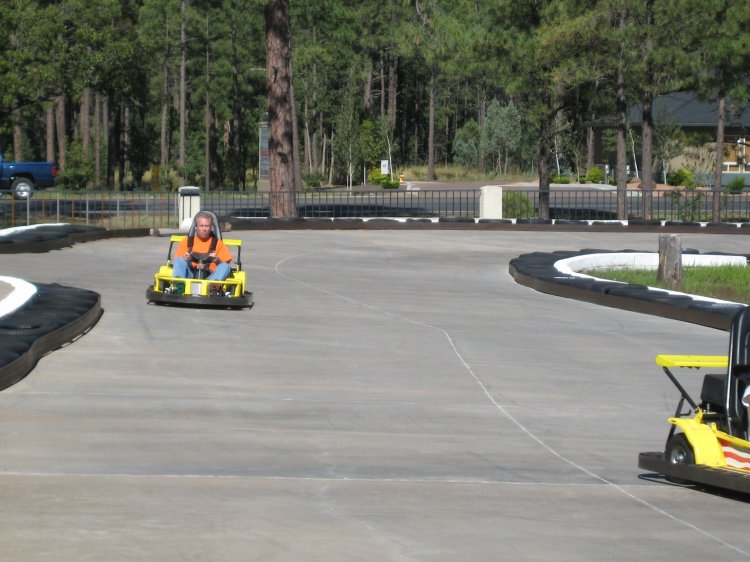 Westopped at the go kart track somewhere near Pinetop, and it looks likeI'm wearing the orange CJTV shirt. I didn't know Janet took anypictures of me until just now. And I came in last place in the firstrace, and near last in the second. I definitely need to do this moreoften.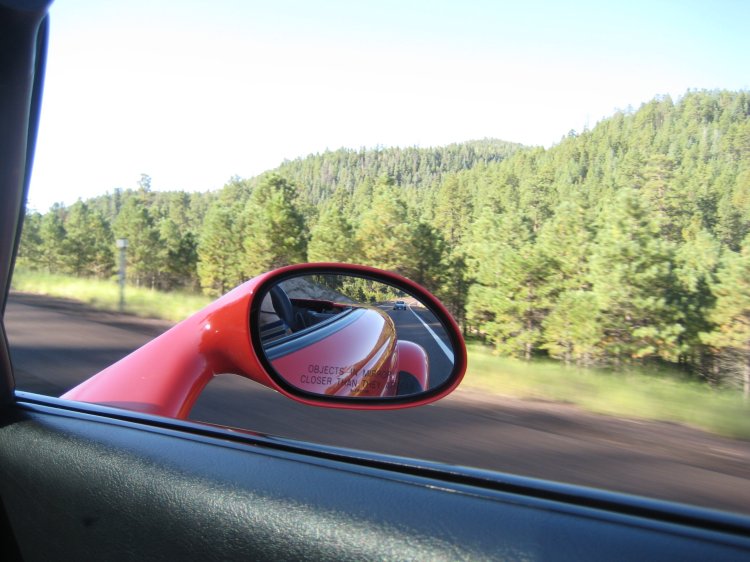 Drivingthru the mountains on the way down from Springerville. The road is astretch of the "Devil's Highway" which is now US 191, they changed thenumber from 666 because of superstitious people, I suppose. It's abouta hundred miles of twisty hairpin turns and sweeping curves, with theoccasional almost straight run, from the high elevation forest (wedrove past the Sunrise ski area) to the dry desert at Safford.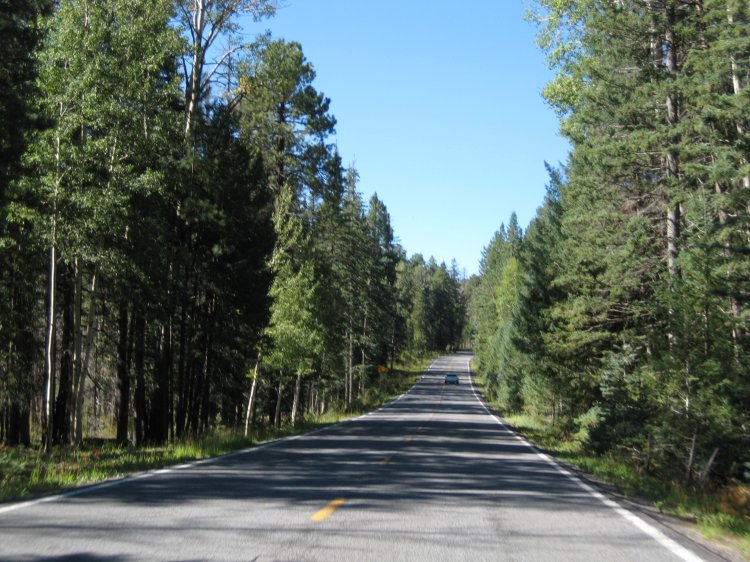 It's chilly in Arizona in September, if you're in the right place. And beautiful!
Thefellow in the Vette had a little tire problem...seems the Prowler infront of him hit a rock, which broke apart, and part of it made abigass hole in the Vette's right front tire! He was able to driveslowly the rest of the way down the mountain (it's a runflat tire, sono spare) but was still trying to figure out what to do to get backhome when we headed home from Morenci.