Selectric Typewriter Museum
Lord Elgin Wrist Watch
A relatives 1939 Lord Elgin wrist watch. It had been stored for decades, but started running again when I played with it. I had it serviced locally, and it's keeping pretty good time now.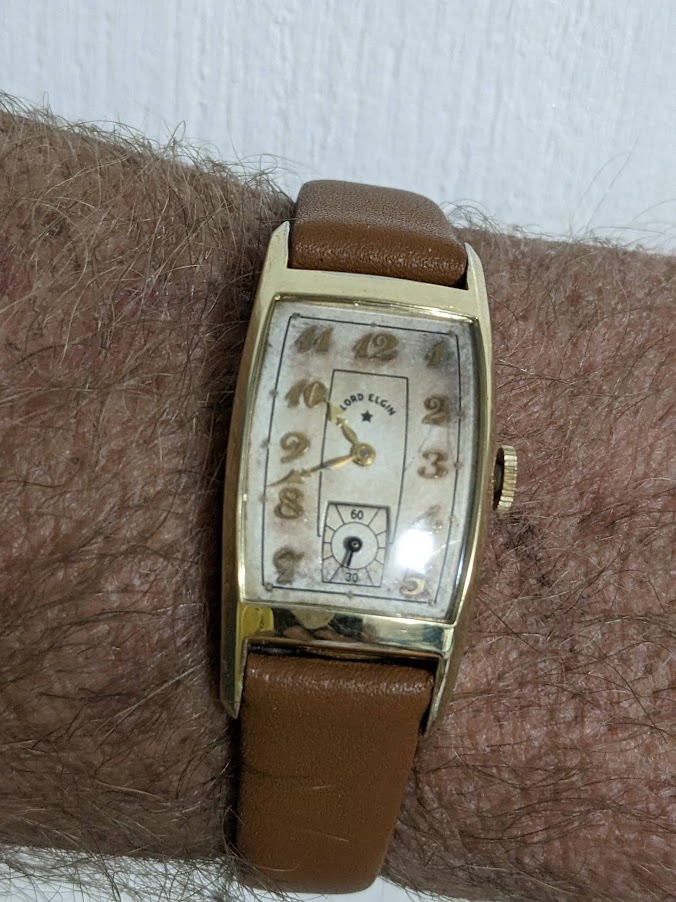 The movement. I think it's number 538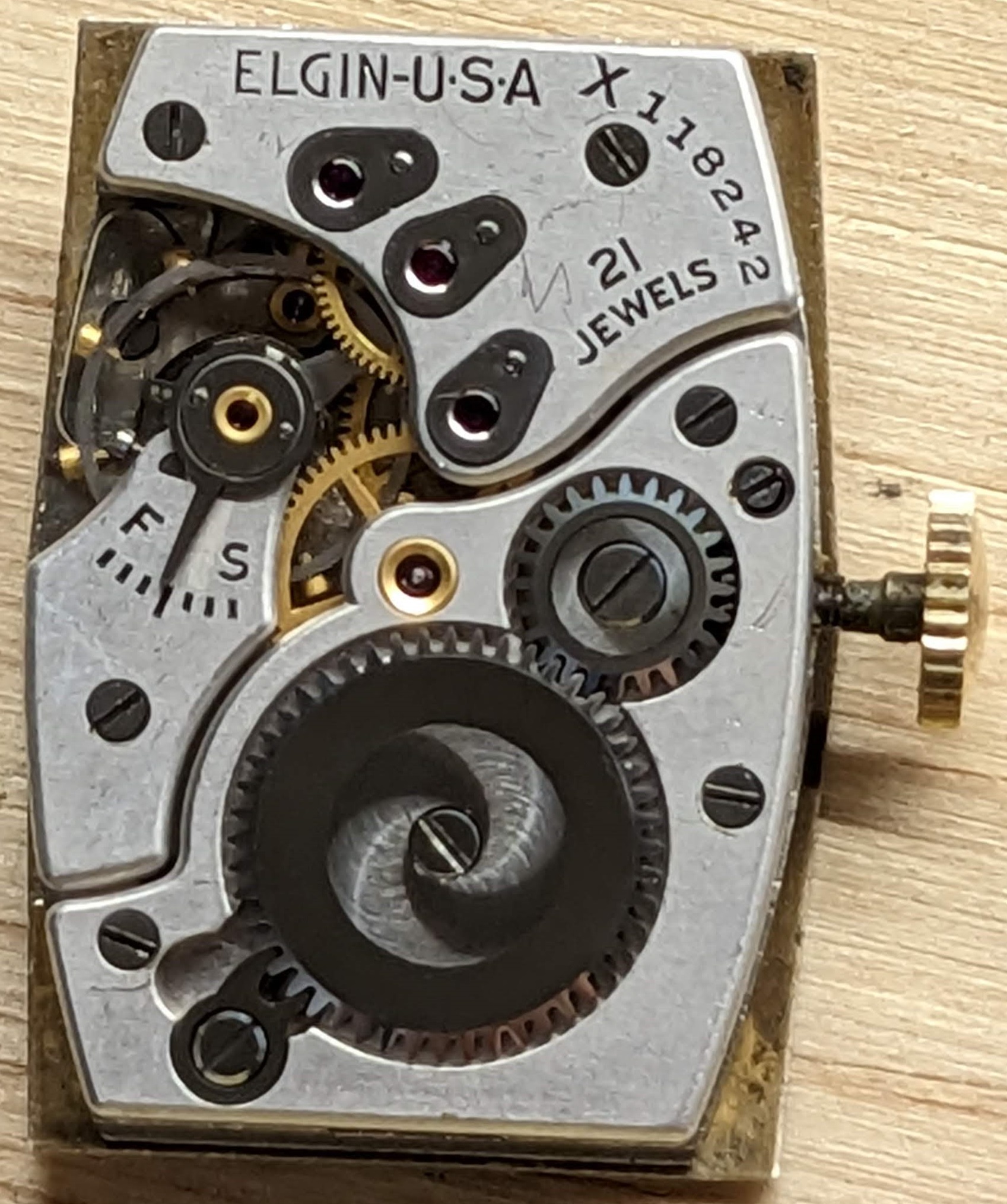 The cover has some markings from past service work.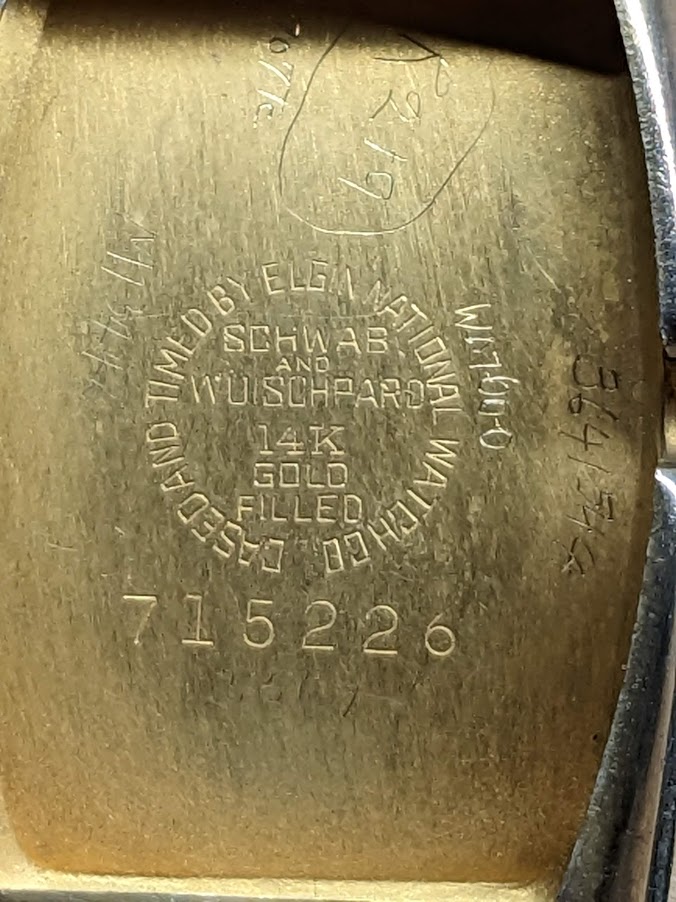 An ad from long ago. This was an expensive watch!