Selectric Typewriter Museum
1980 Chevy C20 Truck
This is my 1980 Chevy C20 Truck. I bought it cheap, I figure I'll find some use for it.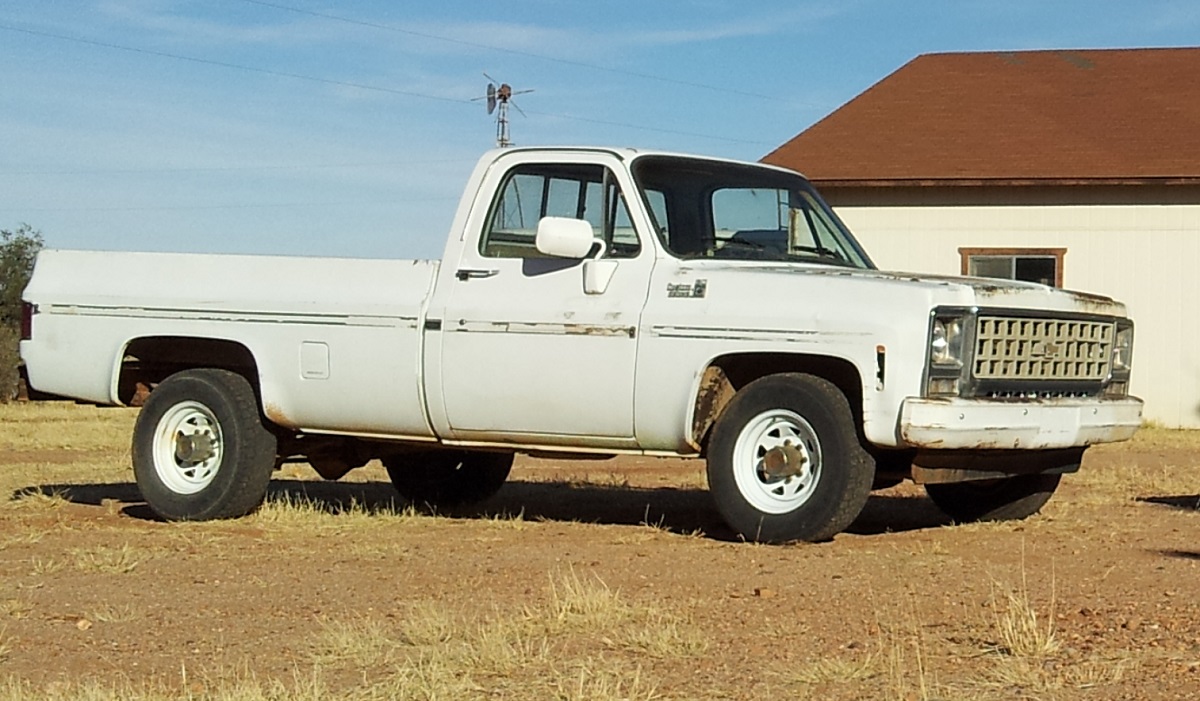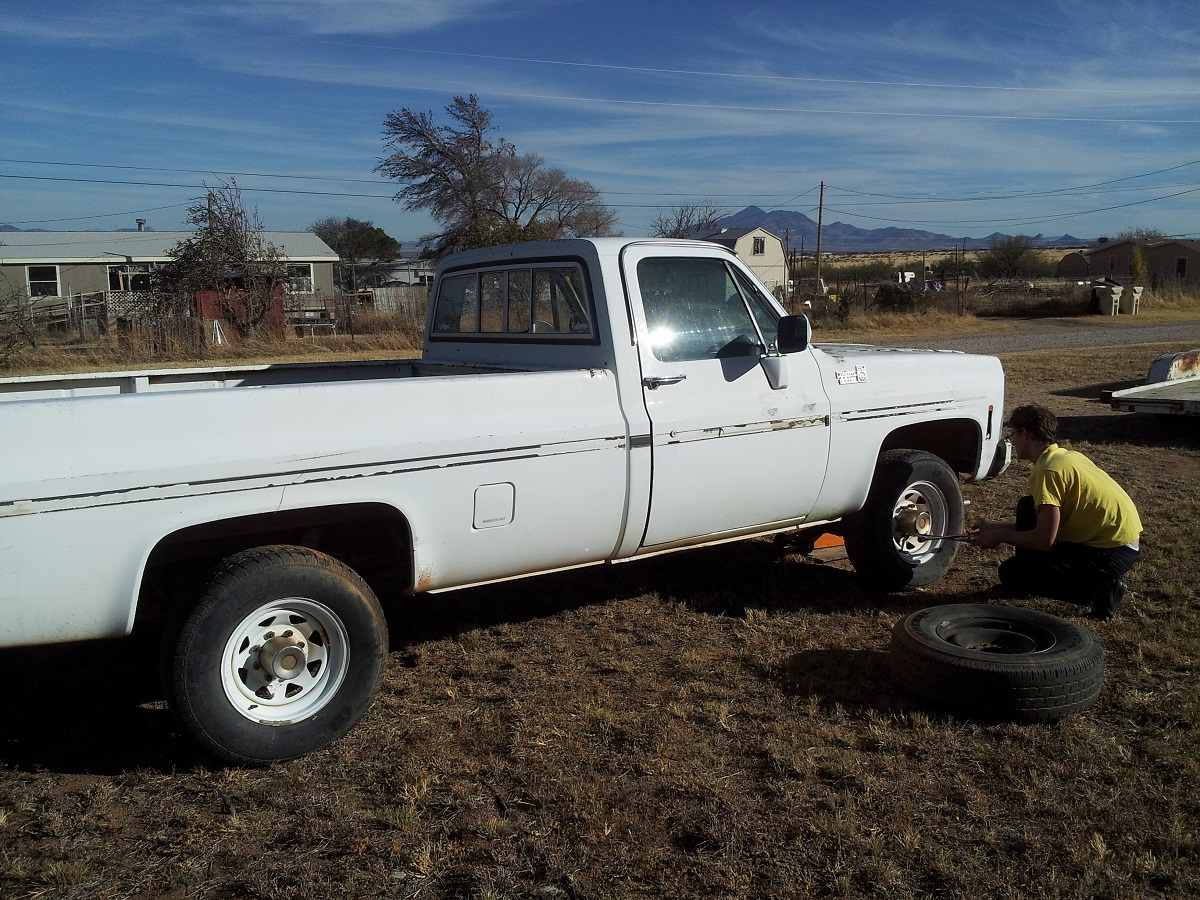 When I bought it, we needed to swap on some narrower front wheels to fit it on my trailer.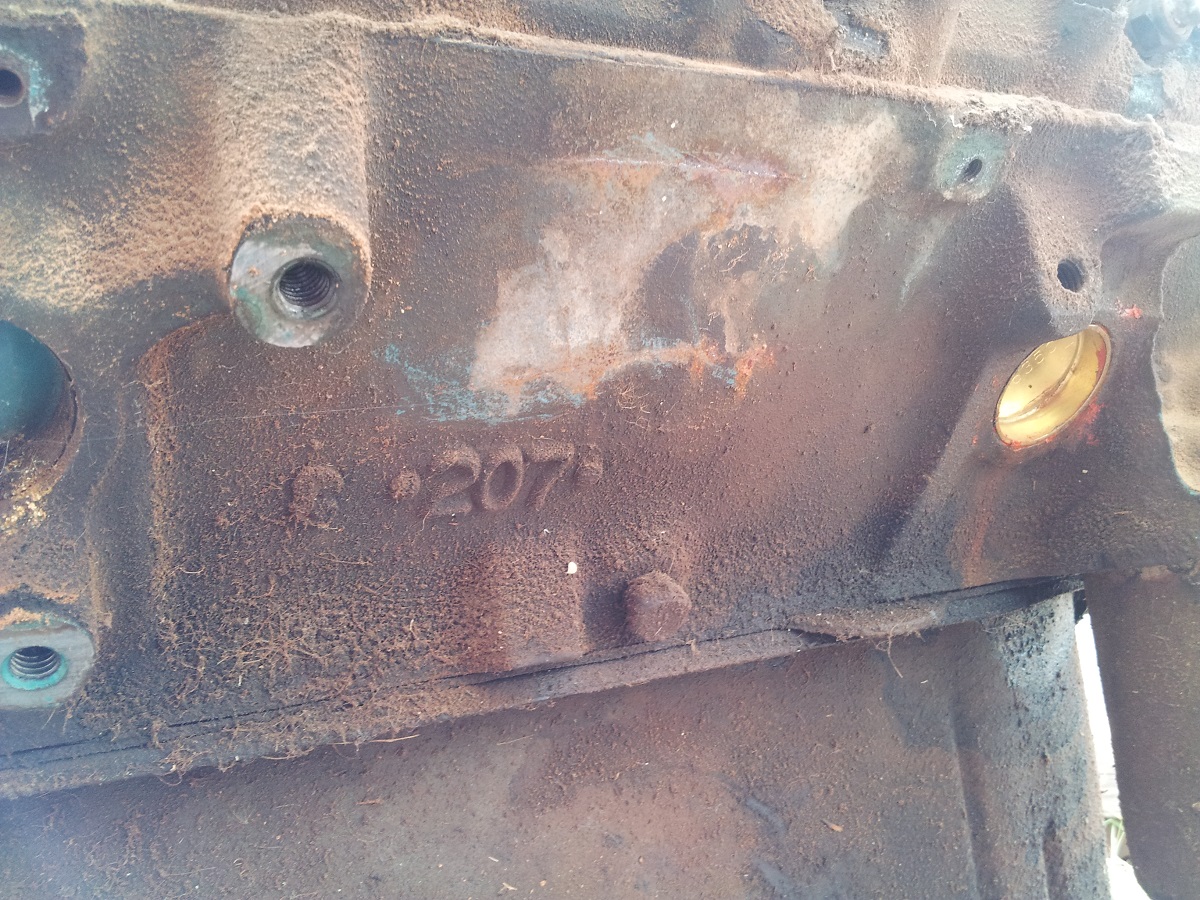 The block was cracked. I don't know if the seller knew this, but he did decide to sell it for half his asking price. I didn't know, but I suspected, which is why I only offered $500 for the truck.
Steven helped me get the engine out.
The engine bay waiting for the new engine. The clutch was shot, which is probably why it got parked, and the leaking freeze plug in the back of the block is probably why the engine had water in it instead of antifreeze.
The new engine going in. It's a tired 305 that was in the bread truck...which I got for free...so I guess it was a free engine. Fortunately it had a new clutch on it.